FLEXFLOW™ HYGIENIC PRECISION SPRAY CONTROL SYSTEMS FOR FOOD-GRADE APPLICATIONS
BETE's FlexFlow Spray Systems, designed with a hygienic enclosure, ensure precision control and flexible automation for our Hygienic Electric HydroPulse® and other automatic spray nozzles. These plug-and-play controllers are an elegant solution for precision coating, moistening, and lubricating applications where intermittent spraying will improve accuracy and reduce waste.
Consider the FlexFlow for any food process where expensive compounds or ingredients need to be sprayed directly onto the process target. Each control panel can be used as a standalone system –or upgraded to the 2000 model to integrate with your existing plant operations.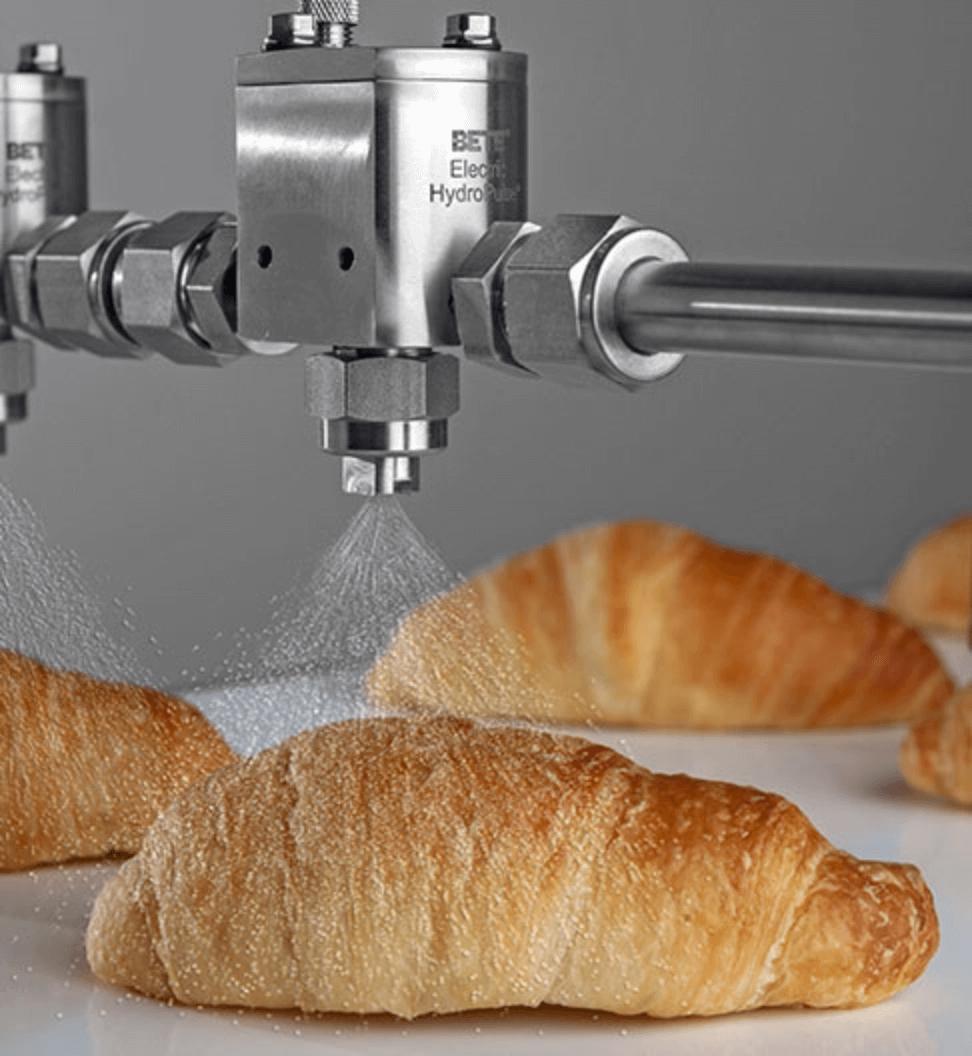 Application Of Antimicrobial Agents For Food Safety
Apply Water To Balance Moisture Loss From Frozen Products
Apply Flavors, Oil, And Butter To Enhance The Appearance And Taste Of Products
Apply Viscous Coatings Like Syrups And Glazes
HMI touch screen includes intuitive operations for streamlined control. and diagnostic overview for troubleshooting.
Operate up to 12 nozzles.
Two zones of precision control:
Operate up to 6 nozzles in each zone
Zones 1 and 2 can be programmed with independent or synchronous settings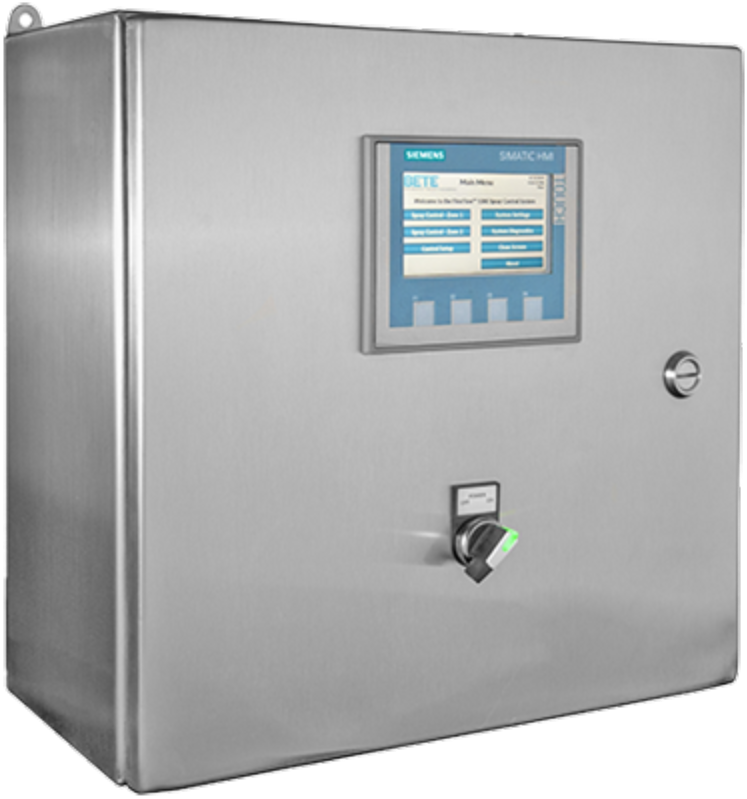 To grow with sustained profitability by designing, developing, and providing spray technology components and services that meet the needs of our customers, while adhering to our values and principles.
HMI touch screen includes intuitive operations for streamlined.
Control and diagnostic overview for troubleshooting.
Match spray volume to conveyor speed with an auto-adjust duty cycle.
Ethernet port for process integration.
Extremely flexible in zone operations –can operate up to 20 nozzles with up to 20 triggers in up to 20 zones.
Three versions are available with an easy upgrade path:
Model 2010 operates up to 10 nozzles
Model 2016 operates up to 16 nozzles
Model 2020 operates up to 20 nozzles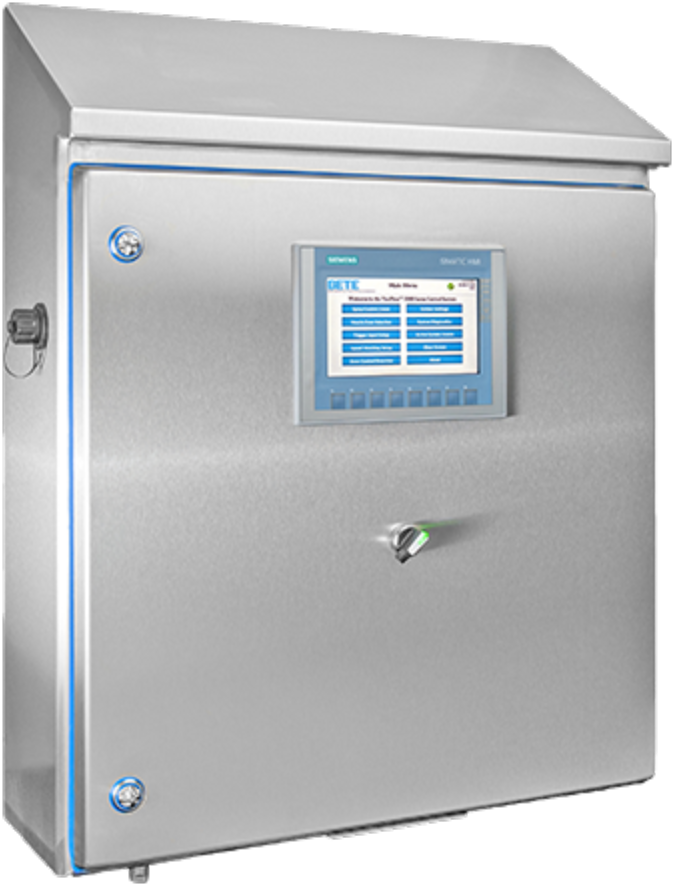 ADDITIONAL FEATURES AND UPGRADES
The BETE FlexFlow™ spray controllers are standalone electrical control panels that provide user-friendly control of BETE Electric HydroPulse (EHP) series electric-actuated spray nozzles. Hygienic enclosure wall-mounts are an available upgrade add-on. A Siemens brand Programmable Logic Controller (PLC) and associated hardware operate the nozzles. Spray zones can be triggered manually, or they can be triggered automatically using digital inputs from process sensors. User-adjustable signal delays provide the most accurate spray timing functionality.
SUBSCRIBE TO OUR NEWSLETTER