CLEAN QUICKLY & EFFICIENTLY WITH BETE SPRAY TECHNOLOGY
BETE tank cleaning nozzles maximize the efficiency of cleaning tanks and equipment by ensuring proper distribution of the cleaning media and maximizing impact from the available flow rate and pressure of the system. They save significant time and money over other cleaning options such as "fill and drain" or manual entry (especially in hazardous environments).
We offer a complete line of tank cleaning nozzles designed for effective rinsing or removing difficult soils. Our tank cleaning nozzles use the latest spray technology to optimize industrial or hygienic tank and equipment cleaning applications. Rotational tank cleaning devices clean faster than traditional spray balls while reducing water and solvent consumption, saving time and money.
Bright Beer Tanks, Brew Kettles
Cooking Kettles for Food Processing
Large Commercial Ovens and Freezers
Blending and Mixing Tanks for Personal Care Industry
Underground Storage Tanks (UST) and Above Ground Storage Tanks (AST)
Oil and Gas Storage Tanks
Tanker Trucks and Railcars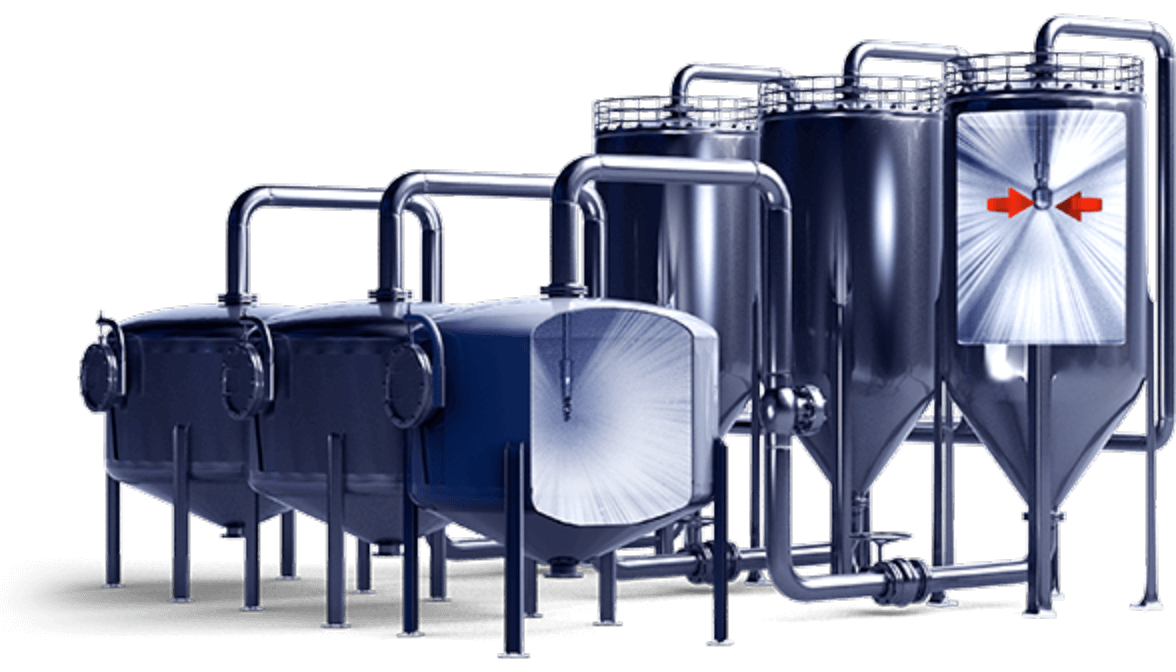 Related Tank Cleaning Solutions