FROZEN PASTRIES MANUFACTURER SOLUTION
FOOD PROCESSING INDUSTRY CASE STUDY
Solving inconsistency and automating palm oil application
Filo dough moving along an assembly line is filled with various ingredients, hand-rolled, and packaged. Before rolling the dough, palm oil is hand-brushed by two linemen to act as the "glue" that holds the pastry together. The manual application creates inconsistencies in the product, variation in nutritional content, excessive use of oil, and uneven coverage – adding to the overall cost of production.
Inconsistent Application of Palm Oil
A frozen pastry manufacturer contacted BETE to help troubleshoot issues with their process. They wished to improve their product quality with an automated spray system that would provide a consistent application of oil, reduce costs, and maintain a constant nutritional value with reliable dosing.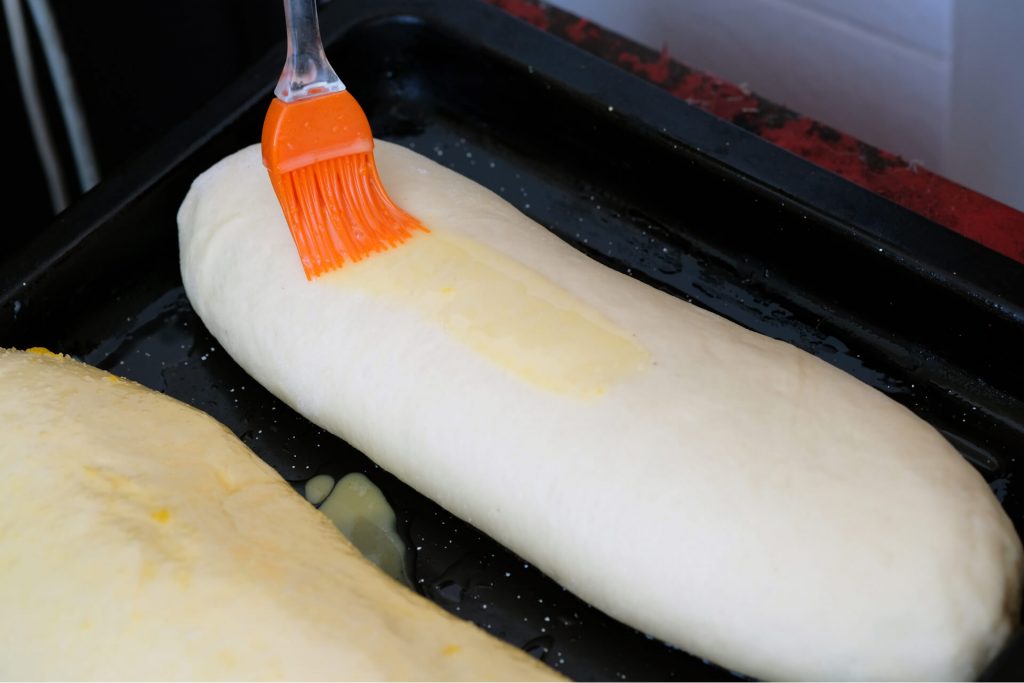 The BETE FlexFlow® With Electric HydroPulse® Automatic Spray Nozzles
During an initial visit to the factory to review process requirements, BETE engineers collected a sample of palm oil. As a hydrogenated oil, the fluid properties vary significantly with temperature, so BETE conducted in-depth testing in our spray lab to identify the ideal spray nozzle selection and operating conditions.
BETE returned to the factory to demonstrate a live test on the production line showing the exceptional accuracy of the FlexFlow Precision Spray Control System and Hygienic Electric HydroPulse Spray Nozzles with BJ Flat Fan tips. We enhanced the system with a fiber optic sensor to ensure the correct amount of oil would spray accurately onto the fragile pastry dough as it moved down the conveyor.
After witnessing the improved spray performance, the customer ordered a cart-mounted FlexFlow spray system with two hygienically designed Electric HydroPulse nozzles on a standard spray bar. The heated spray system included two pressure tanks with controls designed to maintain a constant oil supply to the processing lines.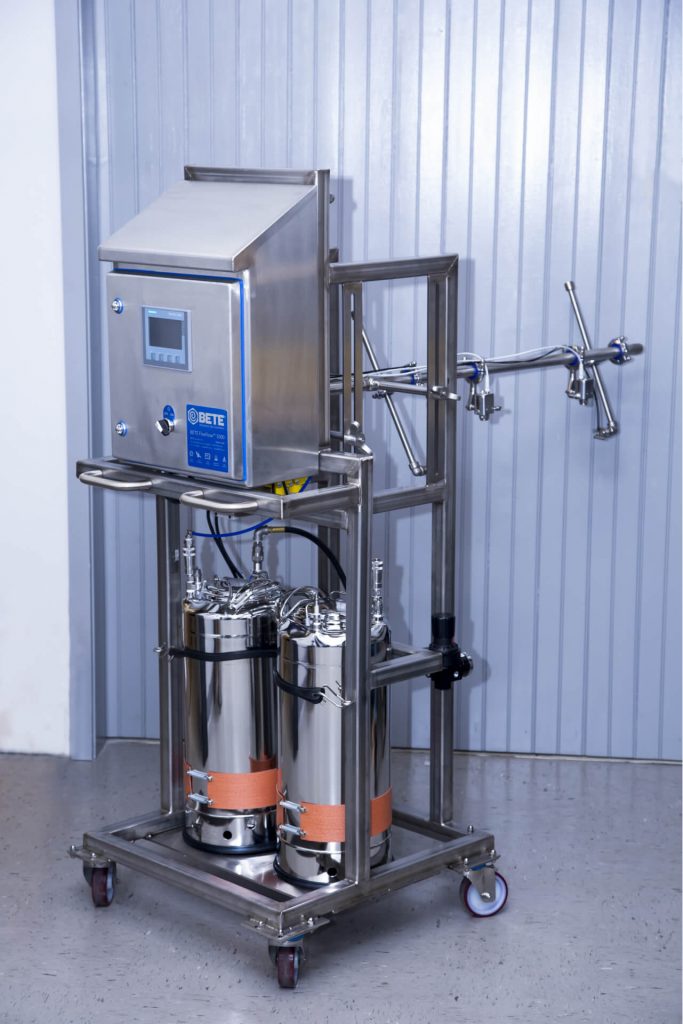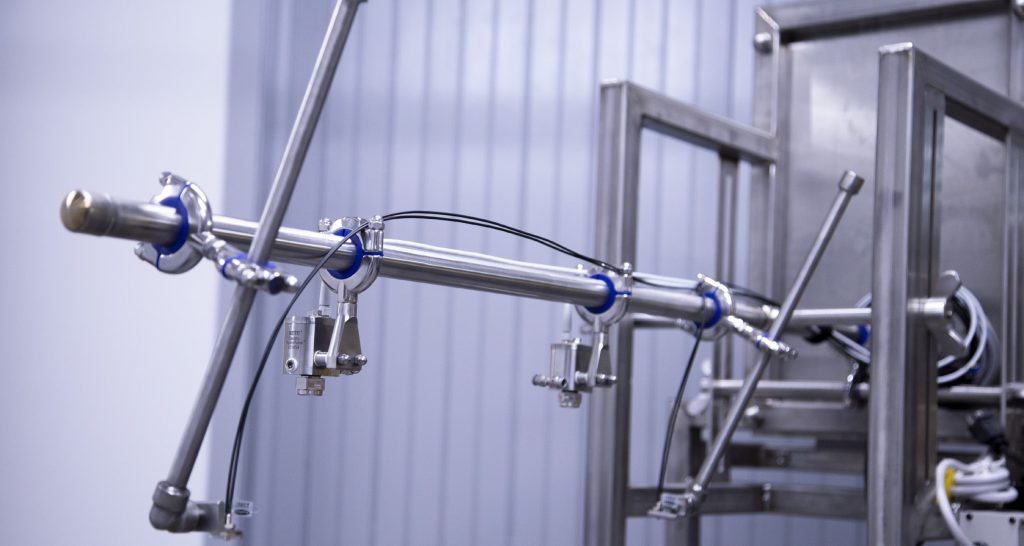 Advantages of the BETE FlexFlow® and Electric HydroPulse®
Precision spray directly on the target
Reduced waste and minimal overspray maintain a clean, safe environment

Uniform and repeatable coverage improves product quality

Interchangeable nozzle tips provide a wide range of spray patterns and volumes to match requirements
Pulse Width Modulation (PWM) allows for precise adjustment of flow rate while maintaining constant pressure and optimum spray performance
The customer quickly realized enhanced product quality, improved uniformity, and increased production throughput. There were also significant annual cost savings resulting from reduced manual labor, increased efficiency, less oil consumption, and minimal overspray.
Ready to improve your process with BETE Spray Technology?