Symmetrical Tri-Clamp Lance with HydroWhirl® Orbitor 100 tank cleaning machine
Optimize Nozzle Placement & Improve Tank Cleaning Efficiency With Tank Cleaning Lances
BETE tank cleaning lances provide a custom-engineered solution for optimal nozzle placement inside a tank. We design and fabricate all lances at our facility to ensure close coordination through every manufacturing phase.
We are capable of symmetrical and asymmetrical designs and can add a retractable feature for Clean-In-Place (CIP) or Clean-Out-of-Place (COP) applications. We can fabricate a customized lance for any BETE tank cleaning nozzle. BETE welders can provide assemblies manufactured to ASME B31.3 Code for Process Piping and other applicable ASME Codes/Standards in various materials.
Equipment & Tank Cleaning Brochure
Tank Cleaning Spray Technology Line Card
Retractable Tank Cleaning Lances
Retractable lances allow you to withdraw your nozzle and isolate it from the process so that it does not come in contact with the product. Nozzle maintenance is easy with retractable lance because it can be entirely removed for servicing without taking your process offline. Once you have serviced, cleaned, or inspected the nozzle – reattach it to the lance.

Considerations For Using Tank Cleaning Lances
Several factors explain why a tank cleaning lance may improve your cleaning process. Our engineers can evaluate your new or existing process to recommend solutions for achieving optimal cleaning performance and reliability. Discover why you would use a tank cleaning lance using the slide arrows below.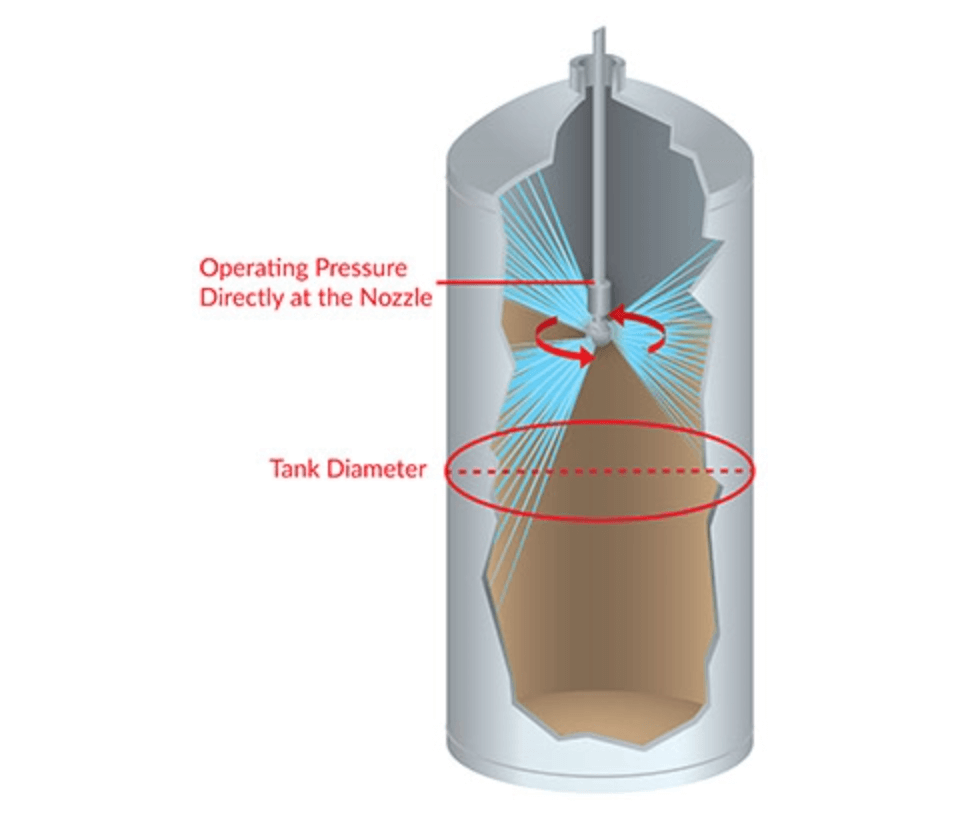 OPTIMAL NOZZLE PLACEMENT
Tank cleaning nozzles should be positioned in the upper part of the tank when possible. Nozzles placed too close to the ceiling of the tank will cause the sprays to deflect off the curved tank ceiling, resulting in poor cleaning impact. Tank cleaning lances are an ideal solution for optimal placement.
A guideline for nozzle placement is 1/3 the overall height of the tank.
(H3) Nozzle = 1/3 Overall Tank Height (H)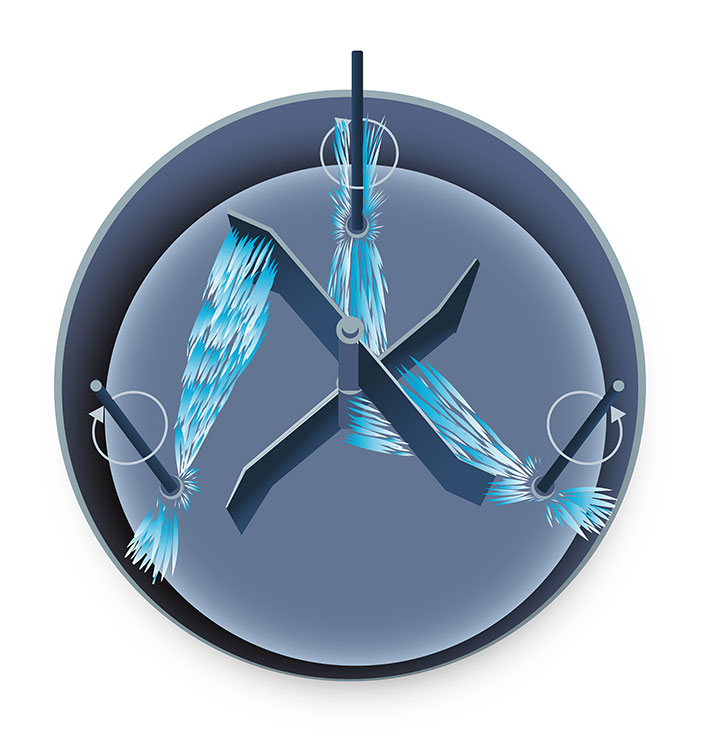 SPRAY SHADOWS
Agitators, baffles, and pipes prevent spray from reaching the areas behind them, known as spray shadowing.
In such cases, more than one nozzle should be installed inside the tank. The nozzles can be positioned correctly with a lance for the sprays to overlap and ensure complete cleaning coverage.

NOZZLE ISOLATION FROM PROCESS
Retractable tank cleaning lances are the perfect solution when a nozzle cannot remain in the process. Prevent contamination and bacteria build-up by removing the nozzle with the retractable mechanism.
Installation and maintenance are easy with a retractable tank cleaning lance.
Related Tank Cleaning Solutions