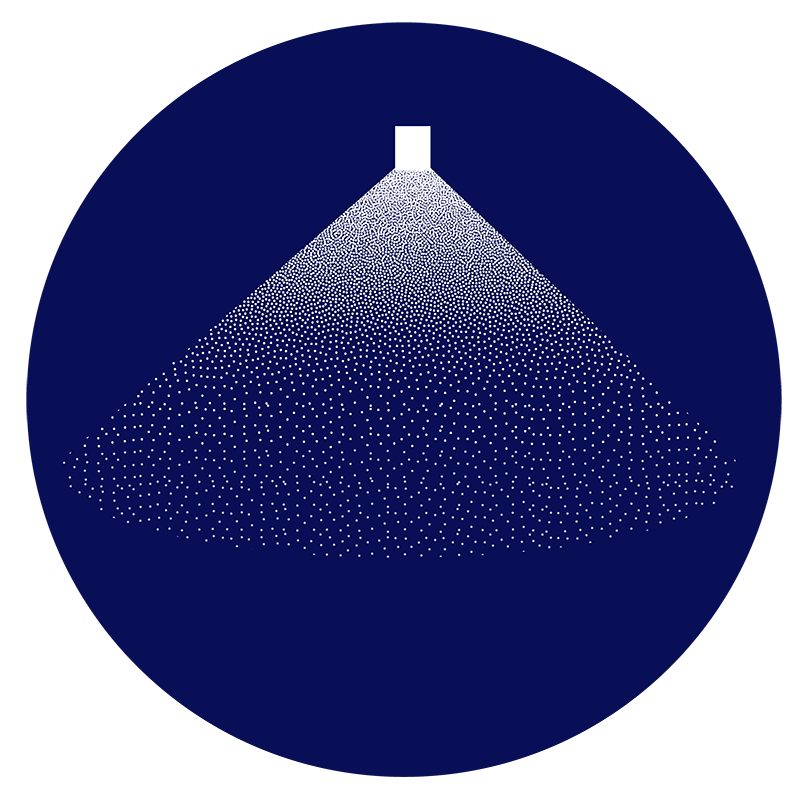 Air Atomizing Spray Nozzles
Air atomizing nozzles atomize fluids by combining liquid and compressed air/gas at low pressures to form a very fine spray.  They can create either a fan or cone spray pattern depending on the design of the nozzle.  There are two methods of mixing fluid and air: internal and external.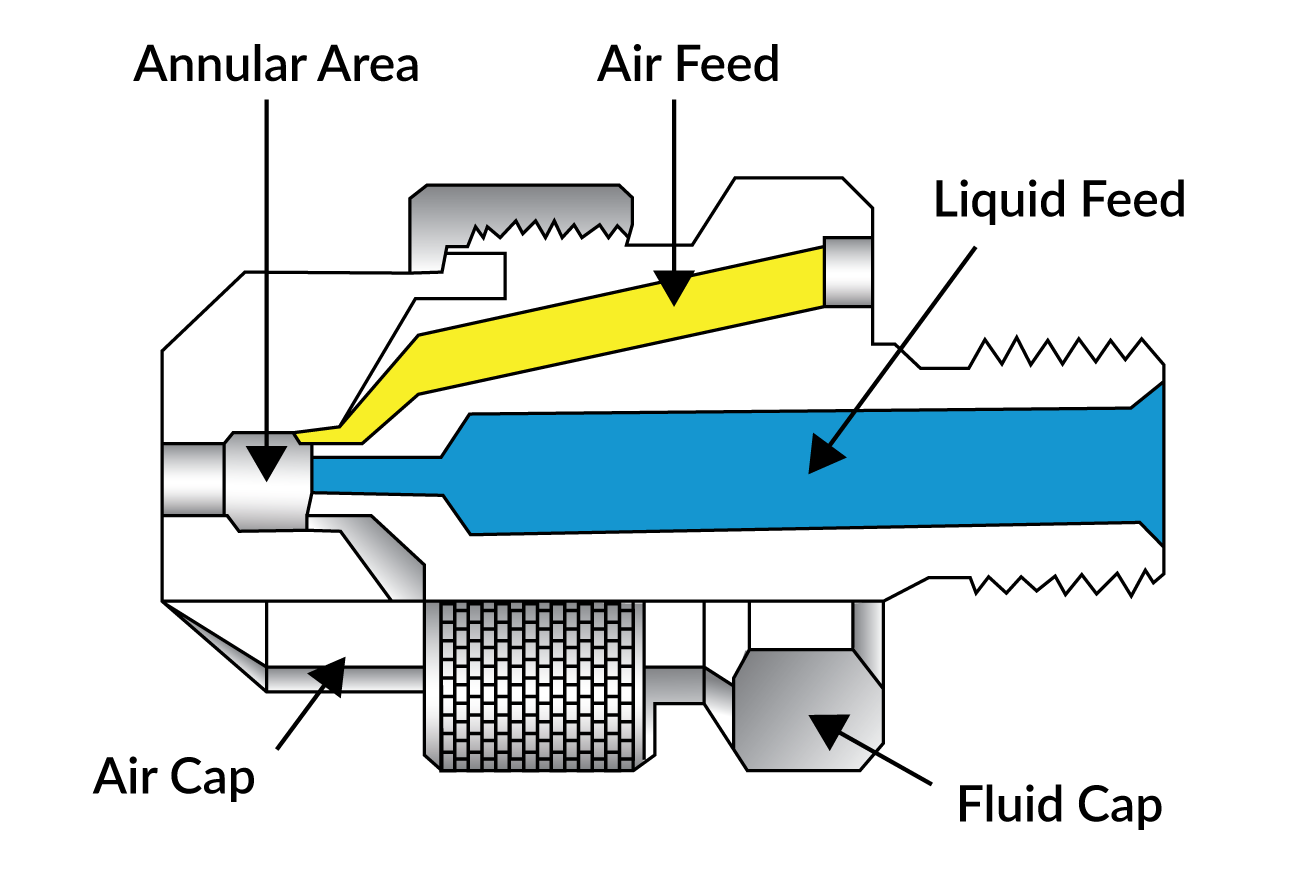 Liquid and air streams come together inside the nozzle and are mixed, and they exit through the same orifice.

The streams are not independent; airflow changes will affect the liquid flow.

Not suitable for viscous liquids above 200 cP.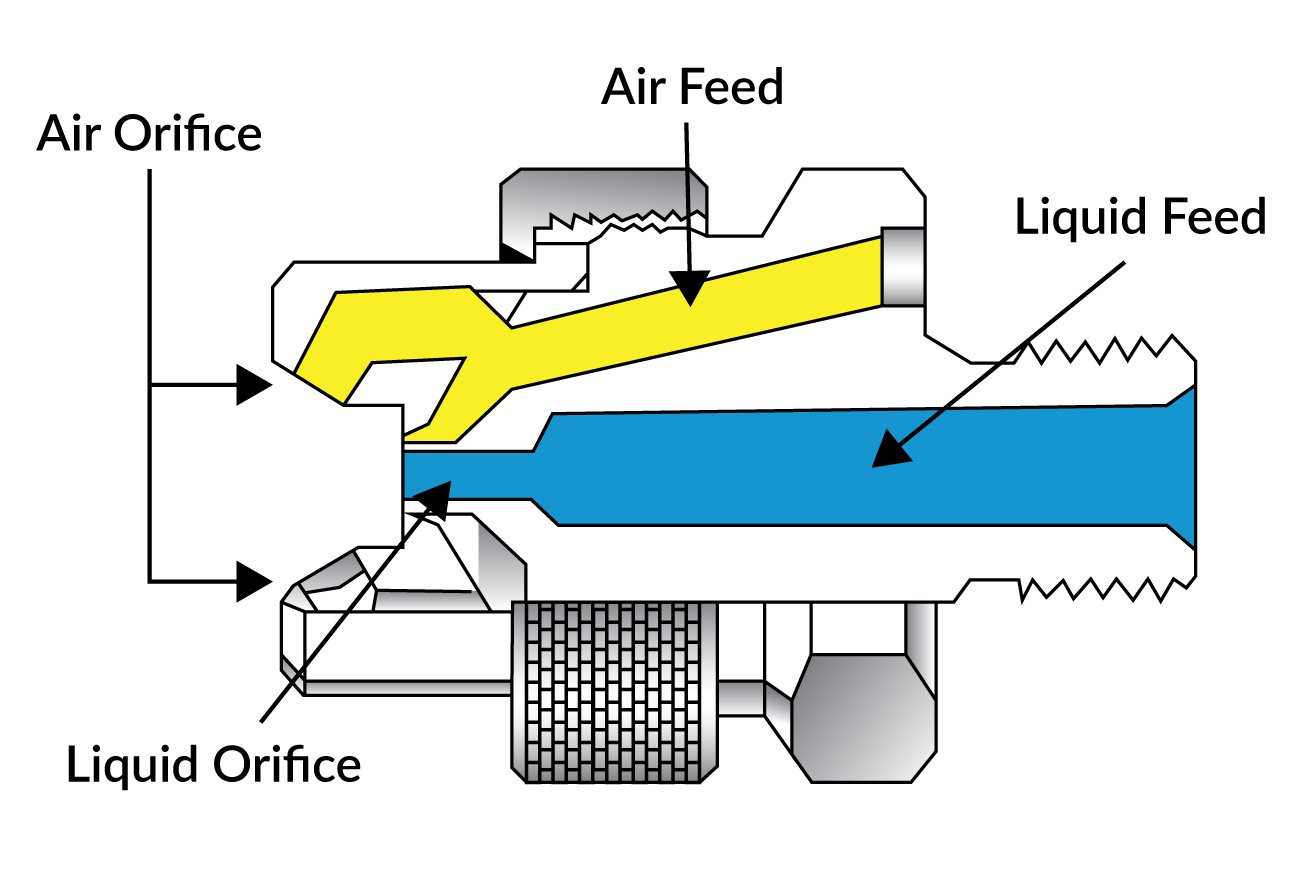 The air and liquid streams exit the nozzle independently through each orifice.

Air and liquid flow rates can be independently controlled, allowing precise fluid metering.

Suitable for all liquids, including viscous liquids above 200 cP.
Examples of Why You Would Choose This Spray Pattern Over Others
If you have low pressure and require a smaller drop size with a single fluid nozzle, an air atomizing nozzle is ideal.

An air atomizing design is the best option when a viscous fluid needs to be sprayed and atomized, which cannot be sprayed with a single fluid nozzle.

Ideal for coating, cooling, humidifying, gas cooling, lubricating, moistening, misting, and fogging.
SUBSCRIBE TO OUR NEWSLETTER