BETE FASTPASS™ BUS DISINFECTING SYSTEMS
Leveraging over 70 years of experience with industrial nozzle design, advanced engineering, and manufacturing resources, BETE has developed the FastPASS™ disinfection system designed for buses and other vehicles.
Transportation officials are focused on bus sanitation to ensure rider safety more than ever. If you operate a bus fleet, disinfection has likely become a strain on your maintenance resources, cutting into your bottom line. Manual disinfection exposes workers to chemicals and human error, leading to potential risks and wasted resources.
A Better Way to Disinfect
With the bete FastPASS disinfection system, buses outfitted with fixed-location Ultifog™ air atomizing spray nozzles and concealed plumbing achieve fast, consistent, and uniform spray coverage throughout the cabin.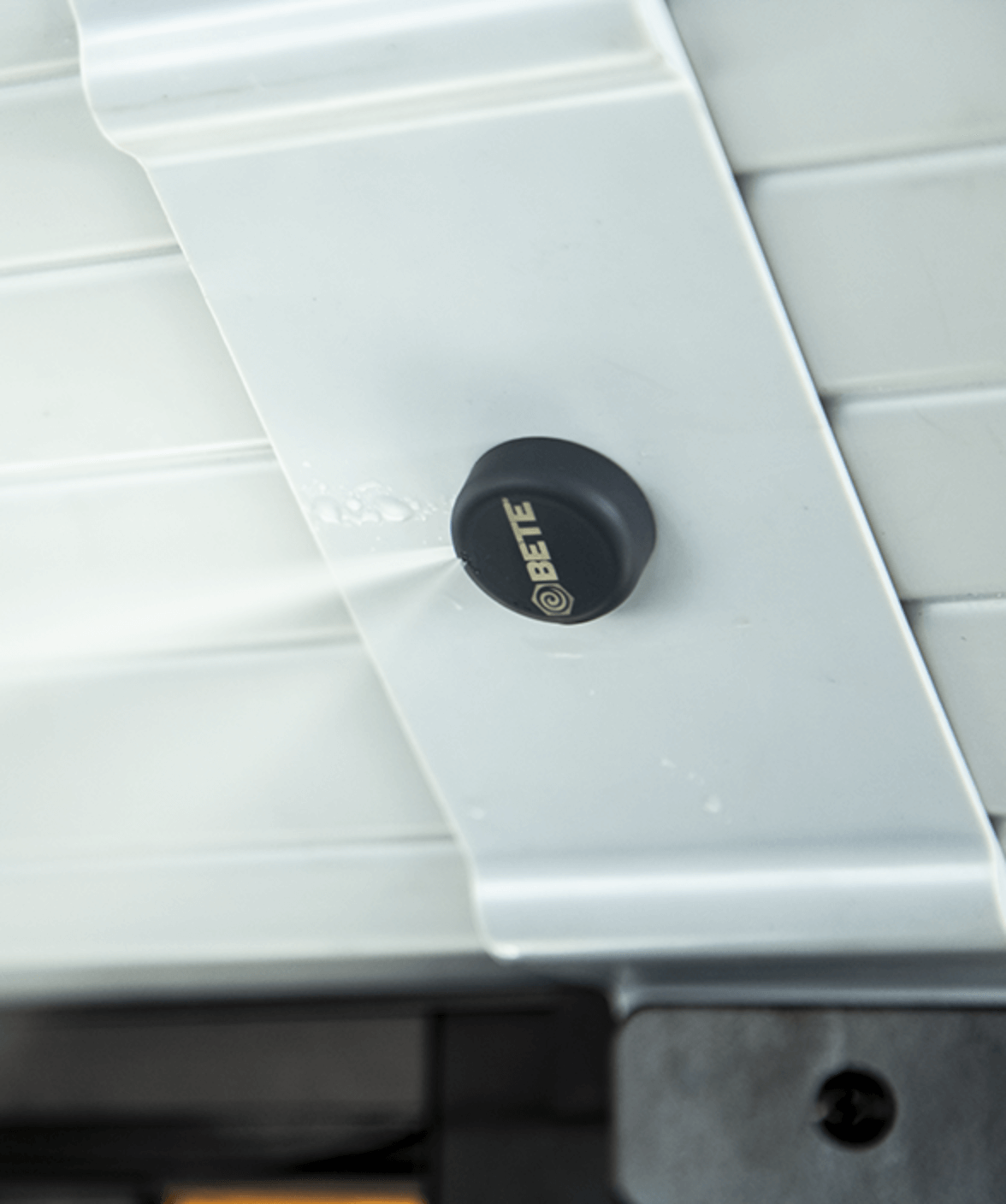 Supply of liquid disinfectant and compressed air comes from an external portable cart that allows the simultaneous disinfection of multiple buses while eliminating worker exposure to chemicals.
Exposes employees to disinfectant
Large amounts of disposable PPE
Inconsistent spraying between employees
Risk of wasted disinfectant from over spraying
Risk of repetitive motion injury
Potential risk of cabin corrosion & freeze damage
Manual cleaning of one bus at a time
Limits employee exposure to chemicals
Reduces employer PPE costs
Guaranteed consistent coverage
Ensures consistent disinfectant uage
Ease of operation mitigates repetitive motion injury
Post-cycle air purge mitigates corrosion & freeze damage
Single employee can disinfect multiple buses simultaneously
FastPASS (Public Area Spray Systems) Nozzle Installation Kits Include:
UltiFog™ Air Atomizing Spray Nozzles
Poly tubing and fittings for installation
Quick disconnect fittings with a protective enclosure
Raceway to conceal tubing
FastPASS Supply Carts Include:
Stainless steel liquid pressure tank
Pre-plumbed air and liquid tubing, fittings, filters, and valves
Manifold distribution block
Interconnecting hoses that supply air and liquid to multiple buses simultaneously
Optional self-contained compressed air supply
All equipment mounted on a portable roller cart
Customized systems and controls upon request
SUBSCRIBE TO OUR NEWSLETTER