SEE WHAT ALL THE BUZZ IS ABOUT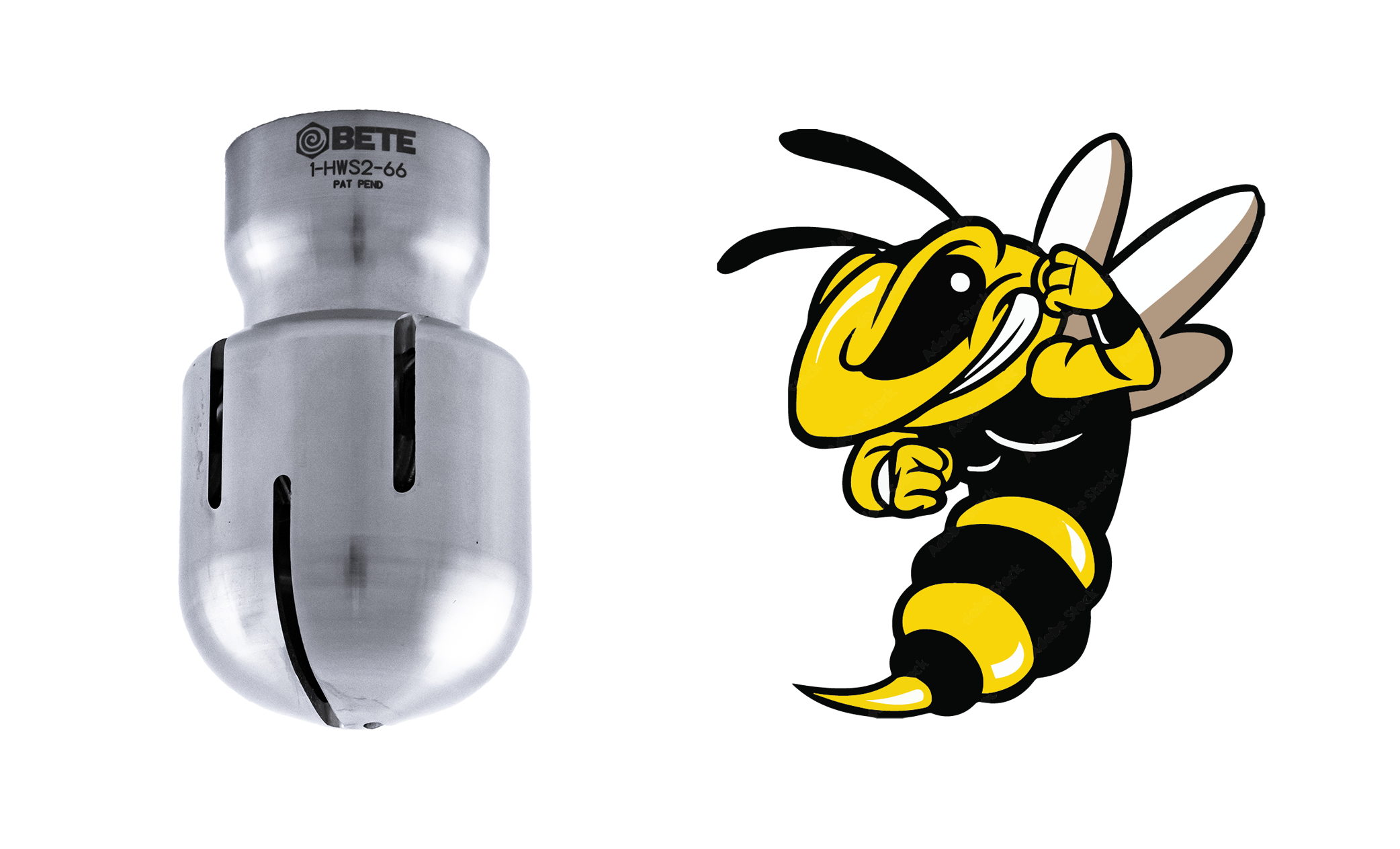 Powerful Tank & Equipment Cleaning Technology In A Compact Size
The innovative HydroWhirl® Stinger (HWS2) rotating tank cleaning nozzles eliminate conventional part joining, reducing failure modes, uneven surfaces, and performance limitations. Unlike other conventional designs, the bearing assembly is centered within the spray head for improved balance and spray propagation. A unique patent-pending "Clean Pipe Thread" technology reduces contamination and bacteria growth for food and beverage applications.
The compact size of the HWS2 is designed with industry-leading flow rates and fits through a 2" tri-clamp opening. Ceramic bearings provide a long wear life suitable for operating in any direction.
The superior spray performance of the HWS2 is perfect for cleaning totes, drums, bottles, small to medium-sized tanks, and food and beverage processing equipment.
Compact In Size, abundant In Features
Patent-pending no-weld design eliminates weak points and unhygienic surfaces
Bearing assembly design provides improved balance and spray propagation
Ceramic bearings for long wear life and extreme chemical resistance
Patent-pending "Clean pipe thread" technology reduces bacteria growth
Better spray uniformity can be maintained at lower pressures
Compact size fits through 2" Tri-Clamp
Operates in any direction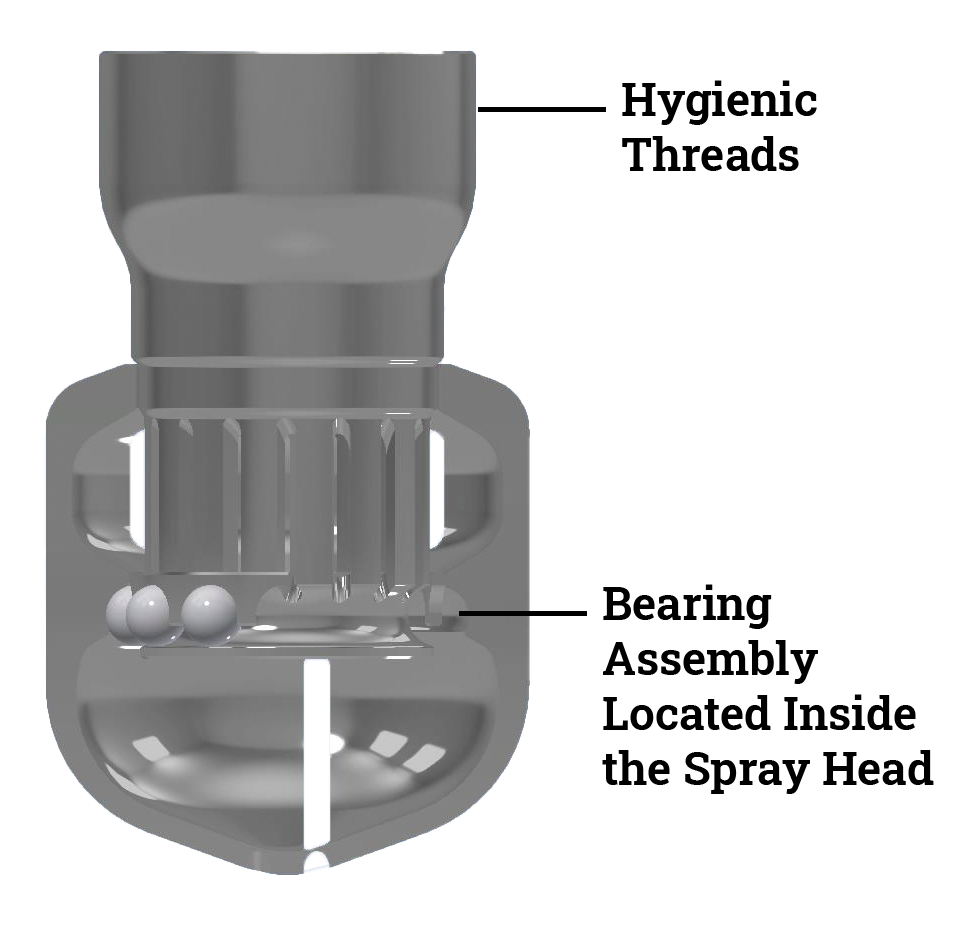 HydroWhirl Stinger Datasheet
Here at BETE, the success of our business has always been rooted in understanding our customers' business and providing effective engineered spray solutions. With more than 55 years of experience designing and fabricating fluid flow systems, BETE understand nozzle design and manufactures like no one else and our commitment to personal customer service is second to none. No matter what your nozzle requirement is, we can design it, manufacture it and customize it for your requirements.
Application Engineering Assistance

Computer Modeling Software

Spray Testing Laboratory

Custom Branding

Volume Pricing
contact us today To learn more
SUBSCRIBE TO OUR NEWSLETTER