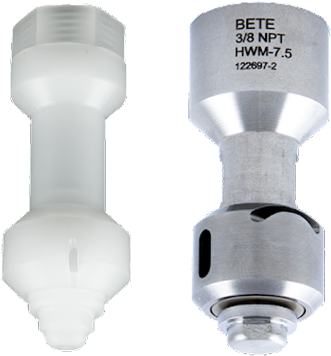 Small Solutions for Reliable Tank & Equipment Cleaning Results
The HydroWhirl Mini (HWM) is BETE's latest innovation in spray technology for tank and equipment cleaning. These rotational mini tank cleaning nozzles are ideal for cleaning small vessels or compact areas inside equipment. The HWM provides superior performance for removing difficult soils and cleans faster than traditional static spray balls, reducing cycle times, water consumption, chemicals, and energy.
The HydroWhirl Mini is available in PVDF and 316L Stainless Steel, which is FDA-compliant and suitable for food applications.
Tough enough for Compact cleaning challenges
PVDF cleans up to 3.5 ft diameter
316L SS cleans up to 6 ft diameter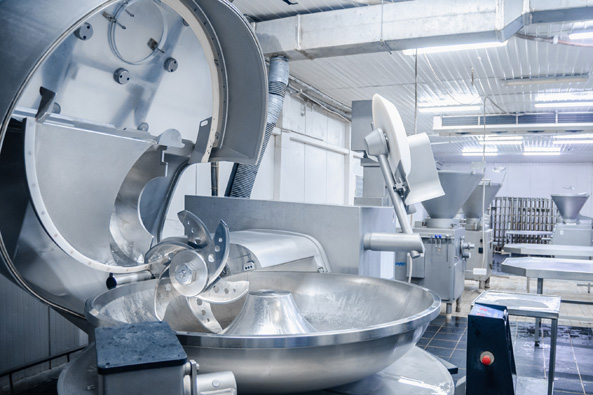 There are several factors taken into consideration when choosing the right tank cleaning nozzle. BETE offers a complete line of stationary and rotational tank cleaning products. Let our engineering experts assist you today with optimizing a new or existing application.