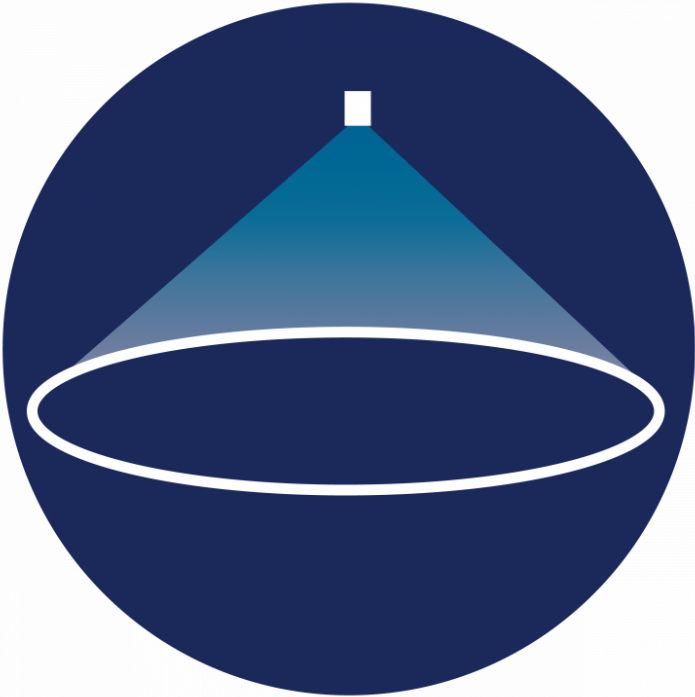 Hollow Cone Spray Nozzles
Hollow cone nozzles produce a ring-like spray pattern with droplets formed around the outer perimeter.  Ideal for cooling, gas scrubbing, and dust control.
Configure Your Exact Hollow Cone Spray Nozzles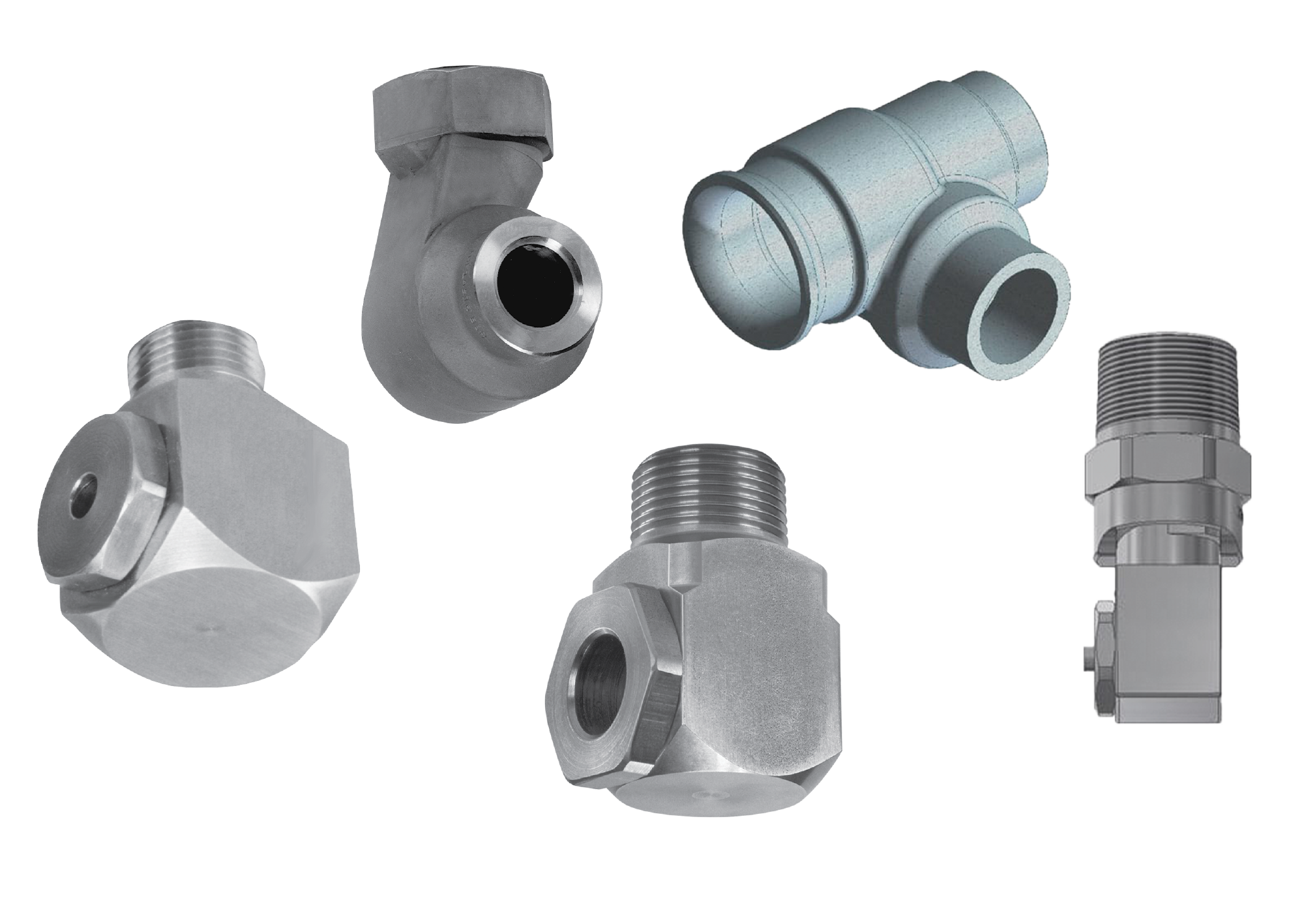 High-Performance Nozzles for Flue Gas Desulfurization (FGD)
Discover BETE TH series right angle hollow cone spray nozzles designed for flue gas desulfurization. The durable one-piece casting provides large free passage and is clog-resistant. The patented geometry of the TH nozzle offers the most uniform spray distribution around the periphery of the spray.
Customers trust the unmatched performance of BETE's TH hollow cone nozzles for flue gas desulfurization.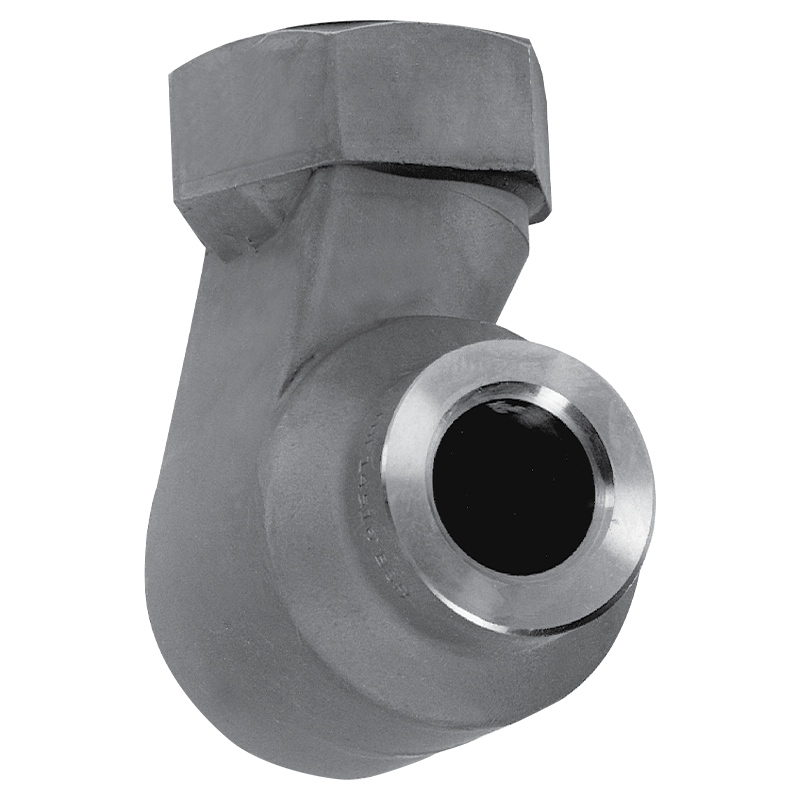 BETE Spillback Nozzles - Fine Atomization Without Compressed Air
Unlike traditional hollow cone nozzles, BETE spillback nozzles are equipped with two connections and require no compressed air reducing operating costs. Spillback nozzles ensure uniform droplet size over the entire controlled flow range without changing the pump pressure to optimize processes for gas cooling and conditioning applications.
BETE can design and fabricate spray lances with a spillback nozzle for optimal nozzle placement. Our spillback nozzles and lances are made in the USA, with quick delivery for replacement nozzles.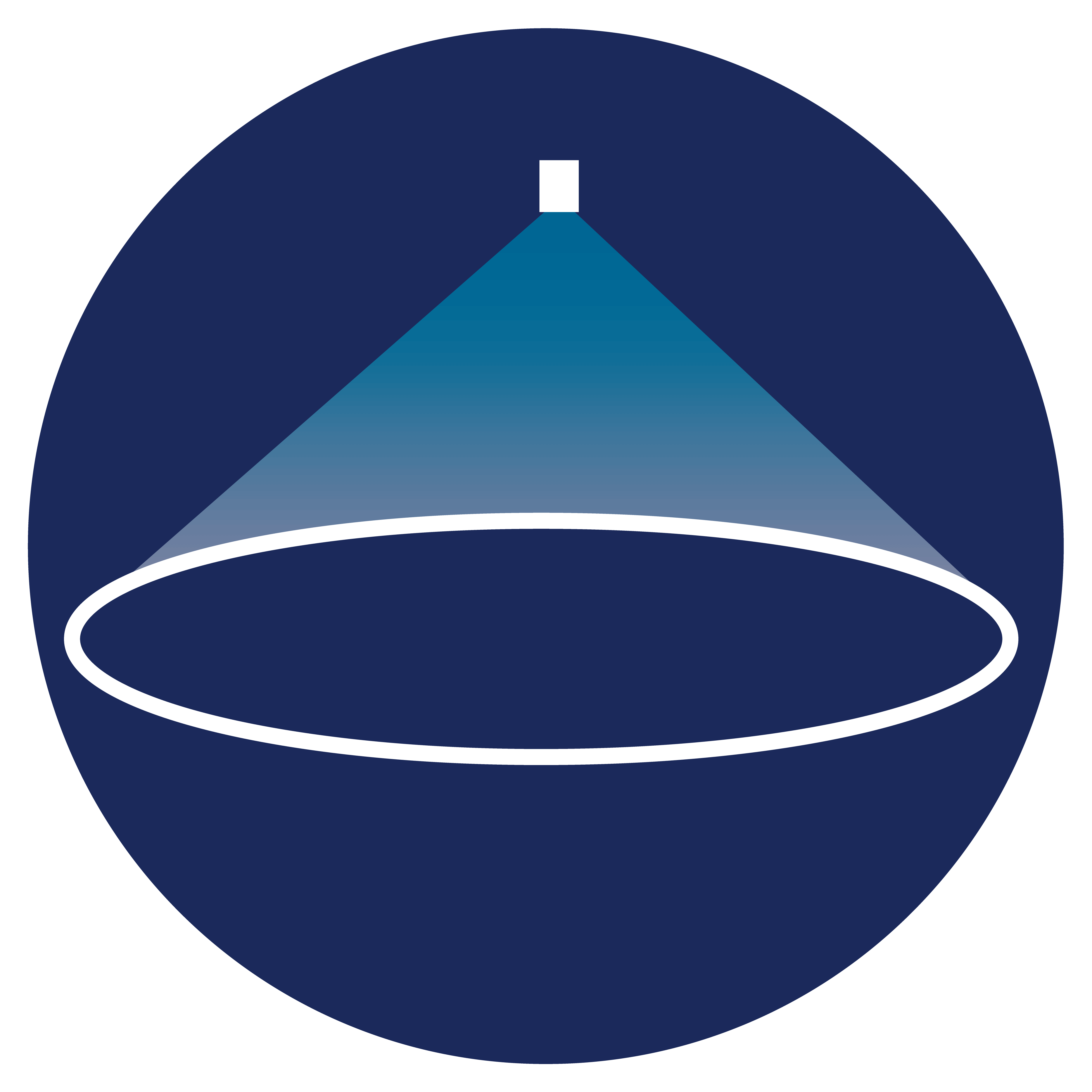 Hollow Cone Spray Nozzles
A hollow cone nozzle sprays fluids in a ring-like pattern around a given radius. Hollow cone nozzles produce a good interface between air and the surface of the droplets.
There are 2 types of hollow cone nozzle designs.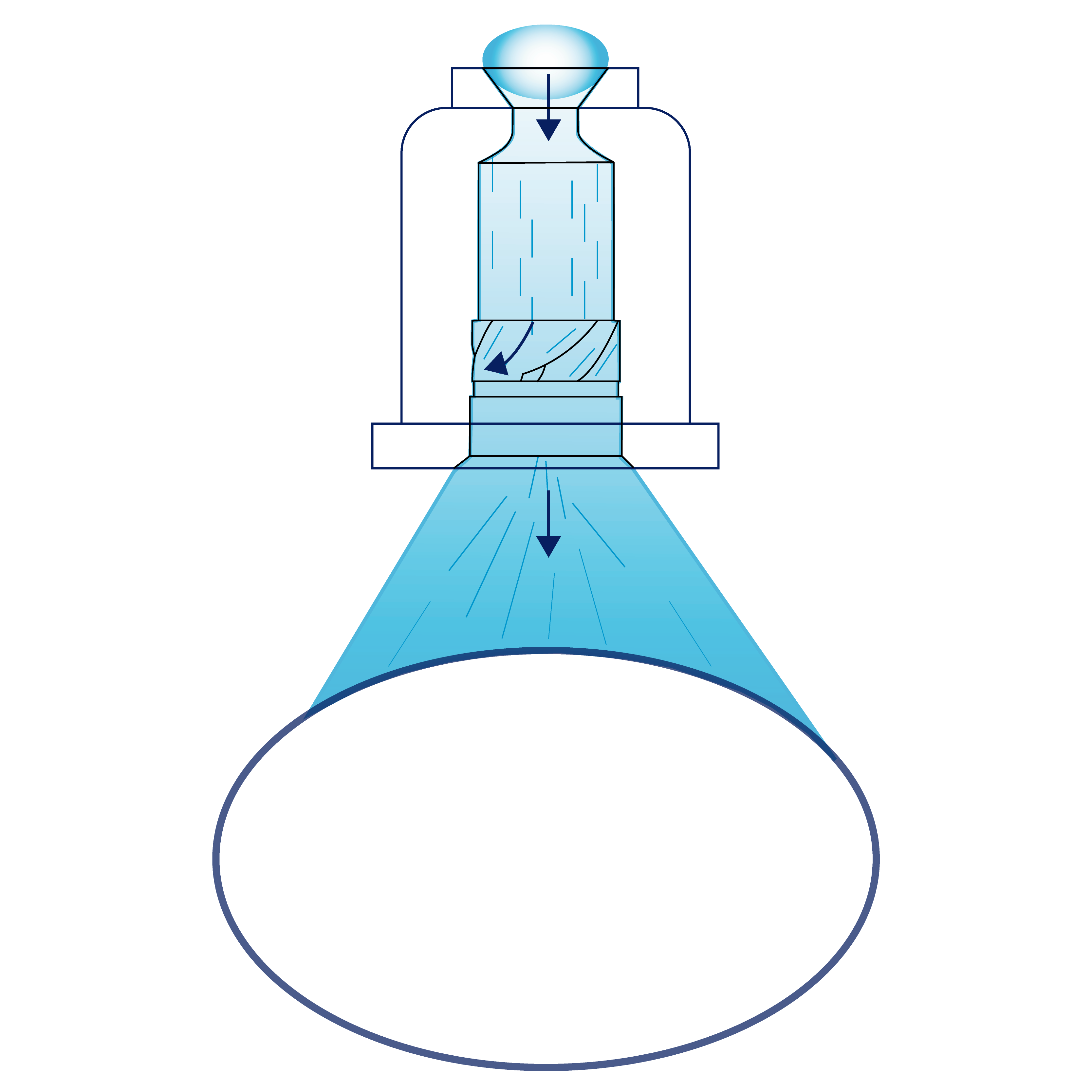 Spray exits on the same axis it enters

Internal channels or vanes causes the liquid to spin, and the centrifugal force exerted upon the geometry of the exit creates the spray pattern

Spray is concentrated on outer edges

Smaller droplets than full cone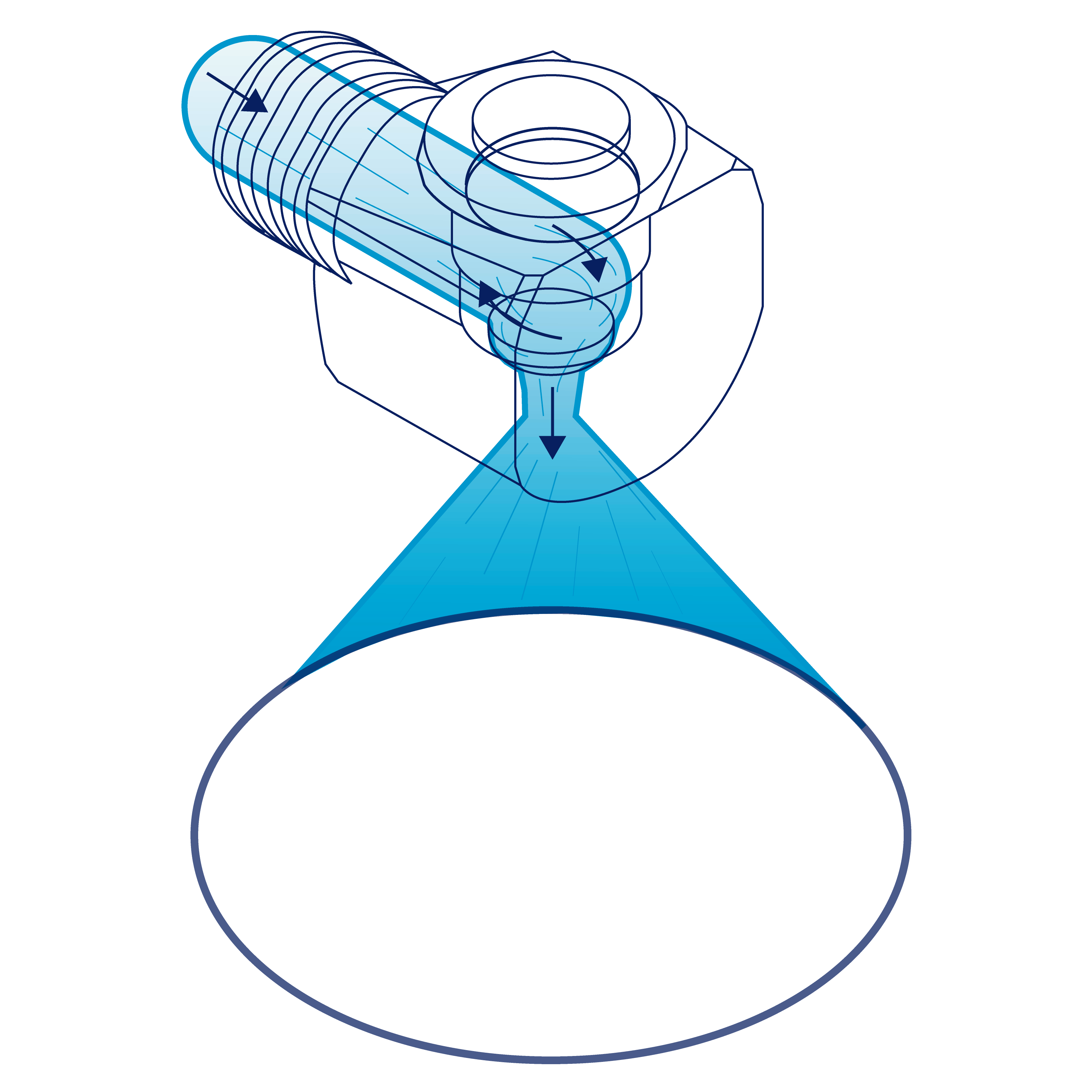 Spray exits 90° from the entry axis

Internal geometry creates the spray pattern by the liquid swirling around the body cavity before exiting the orifice

Spray is concentrated on outer edges

Smaller droplets than full cone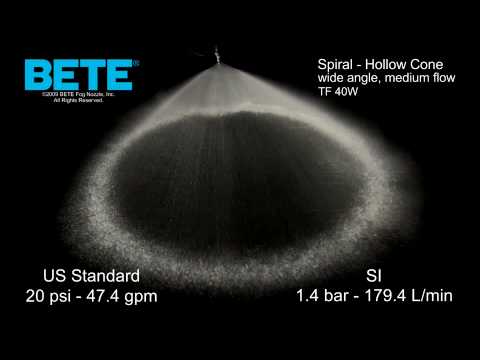 Hollow Cone Spiral Spray Nozzle: BETE TF 40W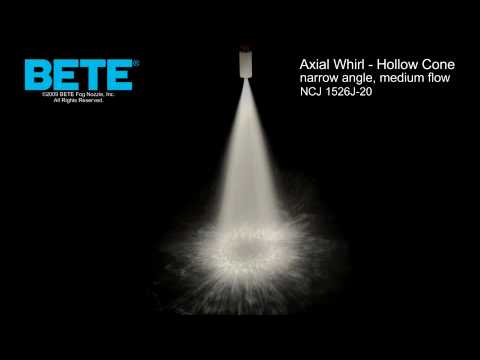 Axial Whirl, Hollow Cone Spray Nozzle: BETE NC 1526J-20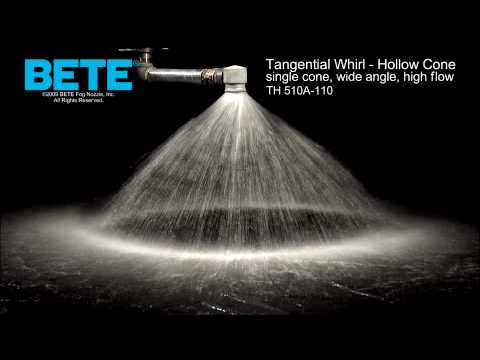 Tangential Whirl, Hollow Cone Spray Nozzle: BETE TH 510A-110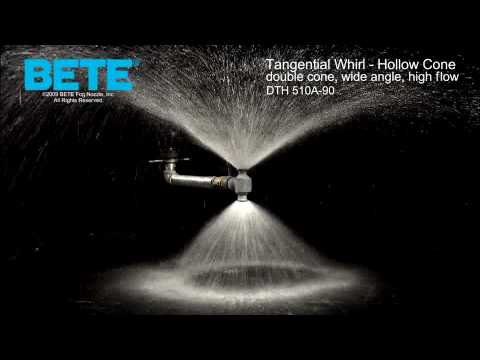 Tangential Whirl, Double Hollow Cone Spray Nozzle: BETE DTH 510A-90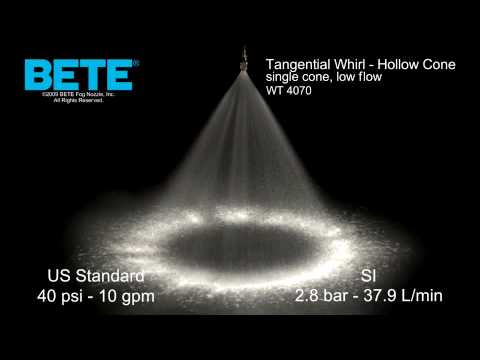 Tangential Whirl, Hollow Cone Spray Nozzle: BETE WT 1000 70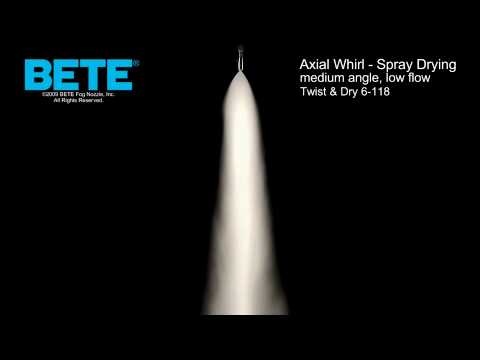 Spray Drying Nozzles: BETE Twist & Dry 6-118
SUBSCRIBE TO OUR NEWSLETTER