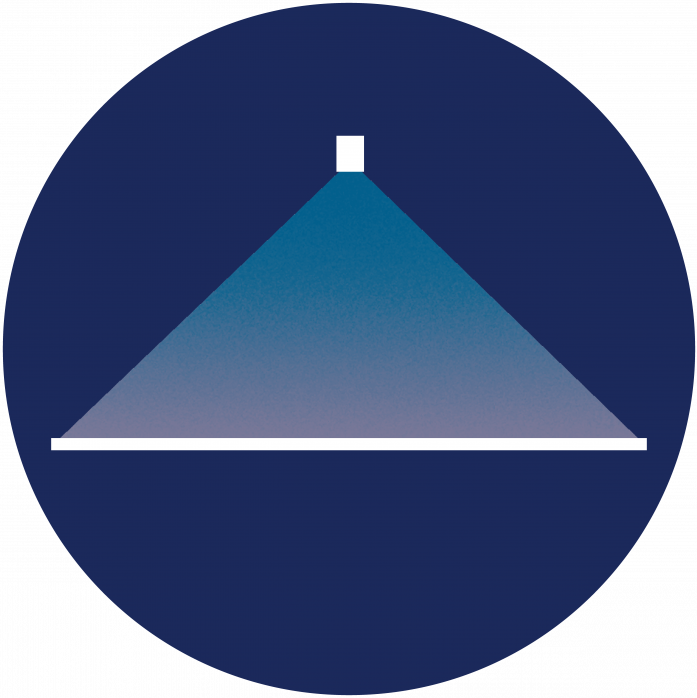 Designed for effective impact and even spray distribution. Ideal for conveyor belts when washing, coating, or wetting is required. Fan spray nozzles are either axial or deflector style.
Configure Your Exact Fan Spray Nozzles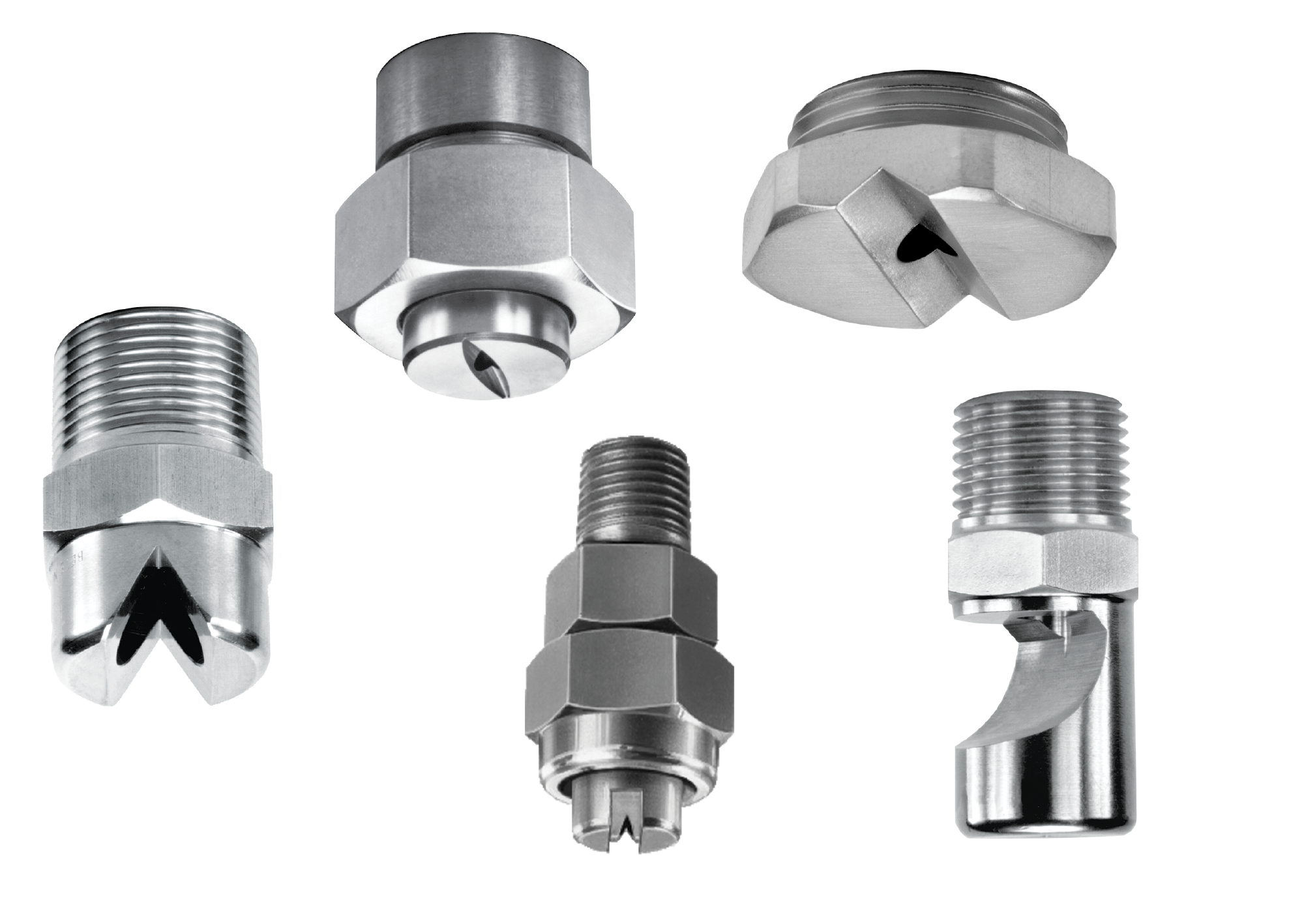 BETE EZ Quick Connect - Maintenance Made Easy
Learn how you can change nozzles in seconds without using any tools. BETE EZ Quick Connect is a three-piece nozzle design with a base, gasket, and interchangeable nozzle tip. Automatic nozzle alignment takes place upon insertion for easy installation.
Customers rely on BETE for the latest innovations in spray technology. The EZ Quick Connect thread adapter accessory accommodates other standard BETE nozzles.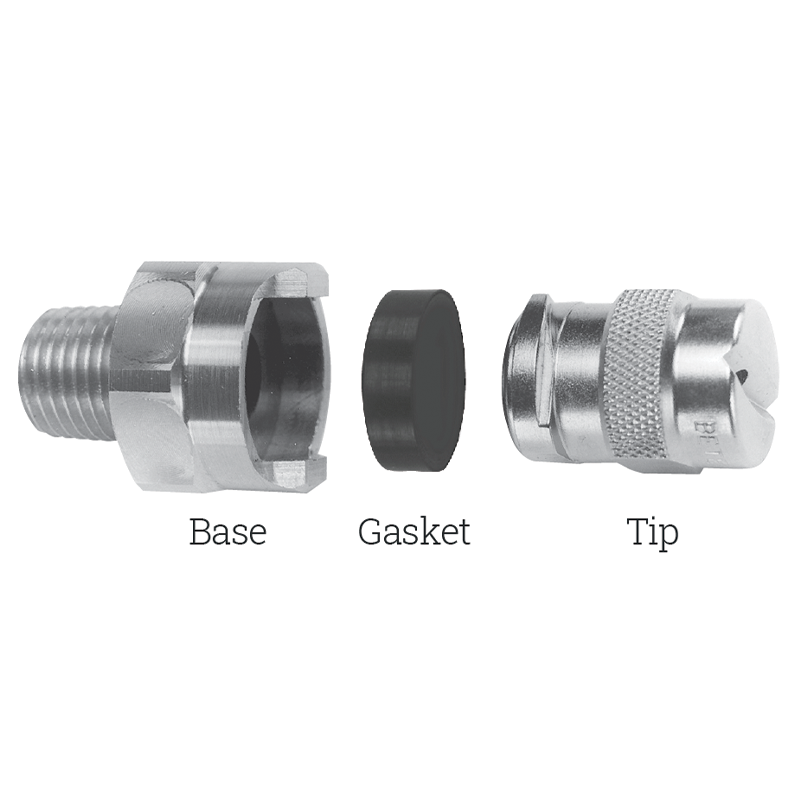 Improve Your Process with Spray Header Fabrications
Choose your fan nozzle and BETE can custom design and fabricate spray headers for precise nozzle placement to optimize your spray process.
Fabrication is BETE's specialty from complex ASME Code compliance to simple flush pipe assemblies.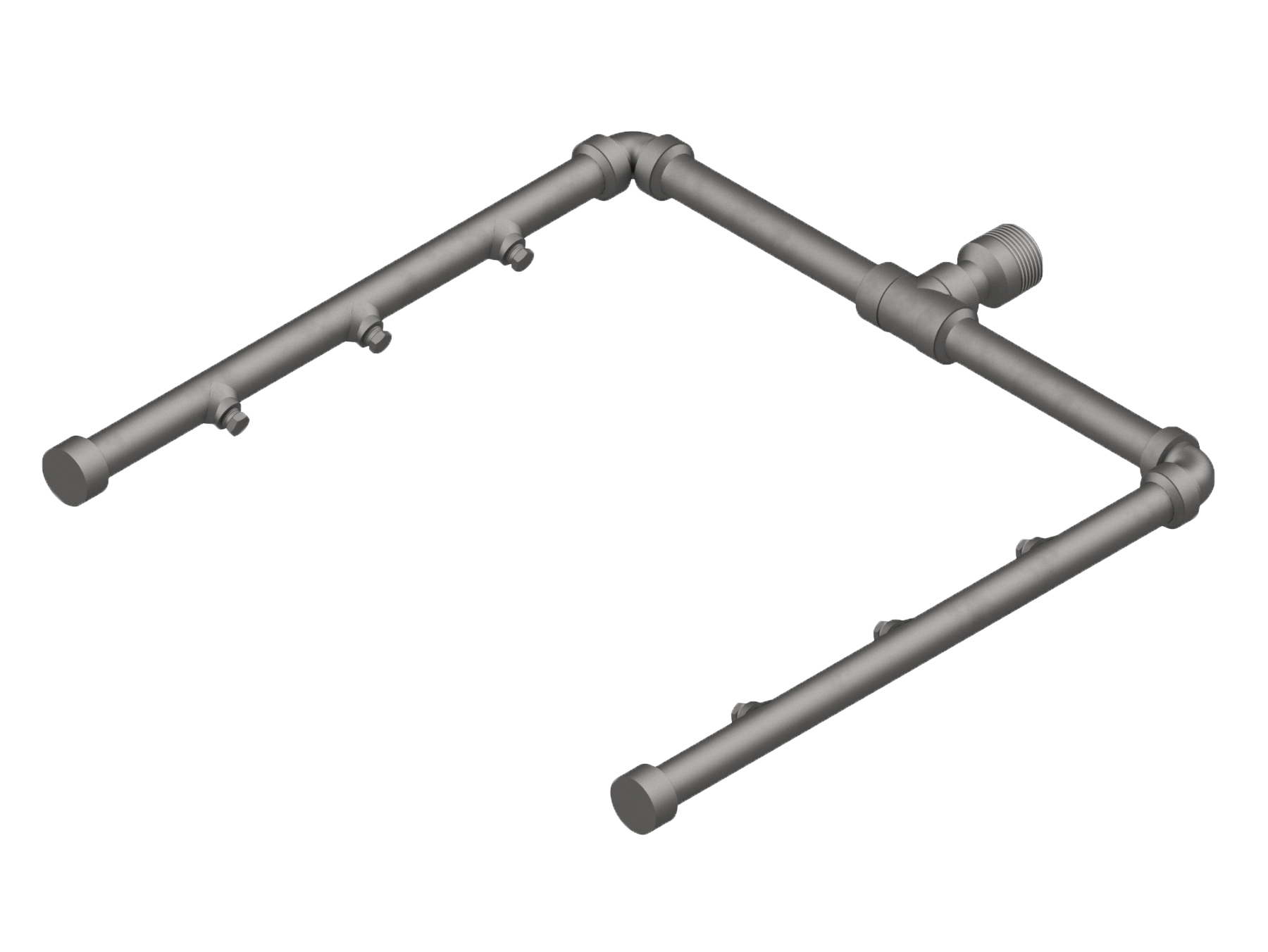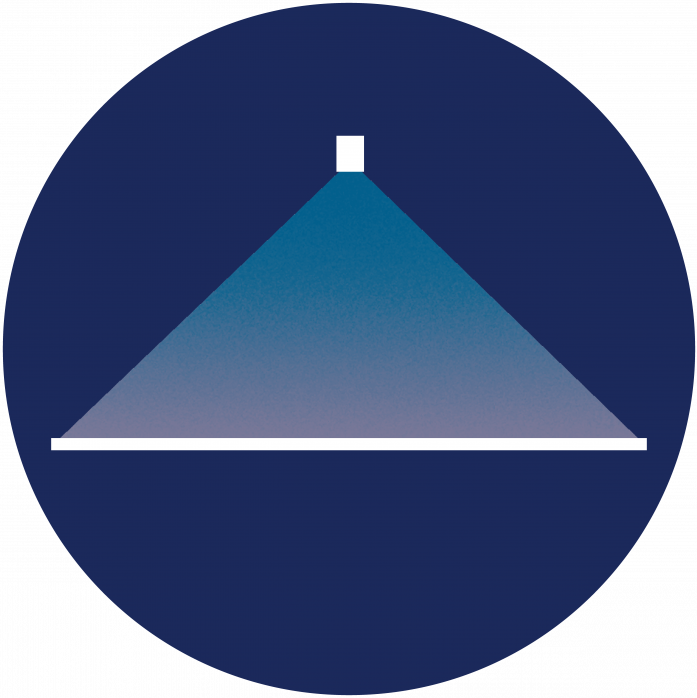 There are two types of fan nozzle designs: axial and deflector.  For axial fan nozzles, a thin flat sheet of liquid is produced when the fluid exits the orifice, and the spray begins to widen and gradually moves outward from the nozzle.  The spray pattern is formed for deflector fan nozzles as the liquid exits the orifice; it is deflected off an external surface, creating an extra-wide fan spray pattern.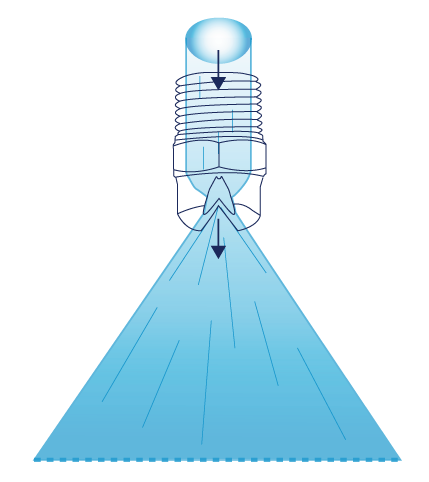 Spray widens as it moves outward

Uniform distribution with tapered edges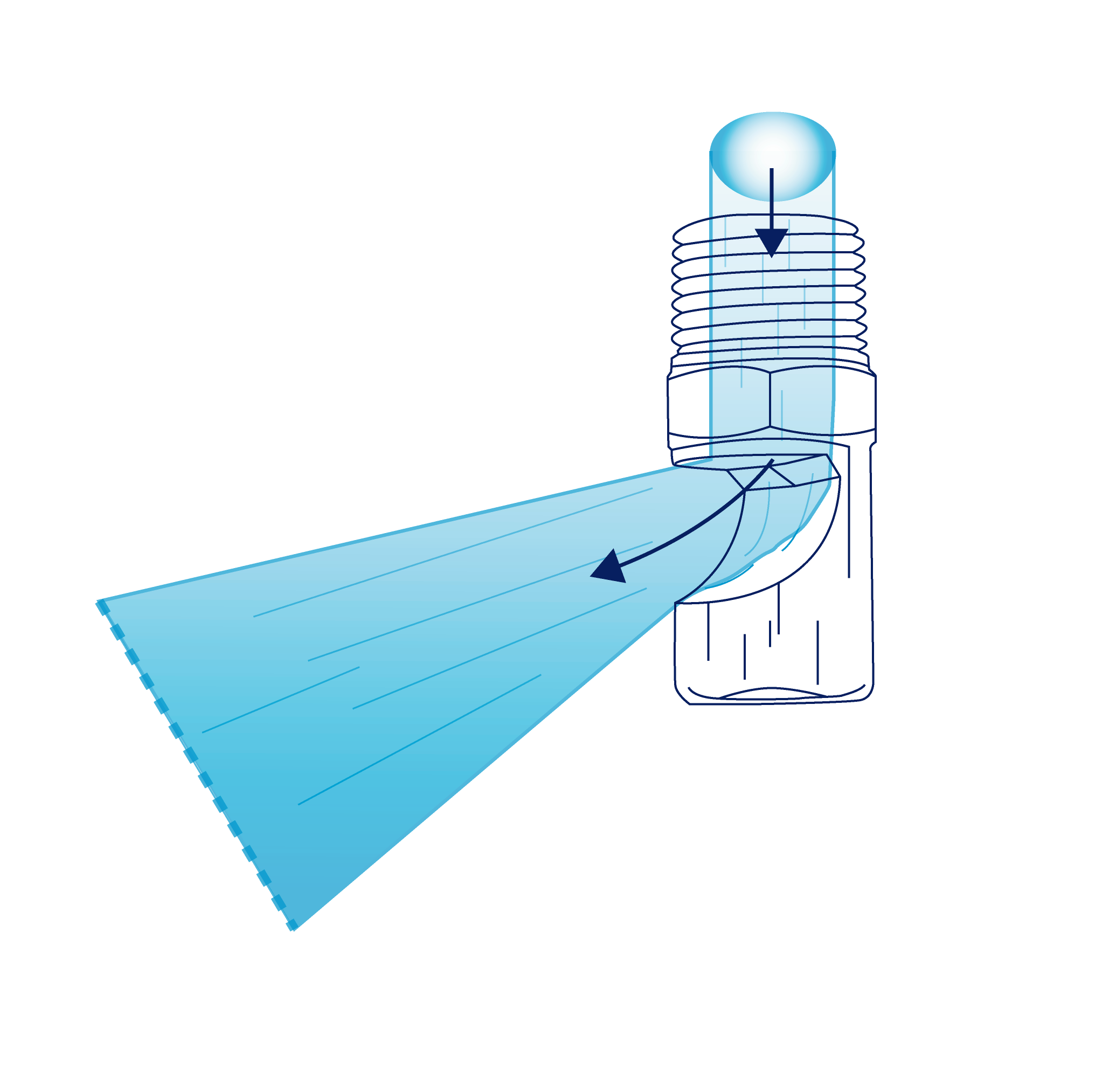 The spray is deflected off an external surface

Creates an extra-wide fan spray pattern
Examples of Why You Would Choose This Spray Pattern Over Others
Fan nozzles are often the most practical choice for conveyor belt applications. Fan nozzles are your best choice whenever something moves and must be washed, wetted, or coated. Examples are conveyor belt cleaning, suppressing coal dust on a conveyor, and coating molds.

When a high impact force is necessary for either cleaning or other applications, a fan-style nozzle may give you the most optimal results. The SPN series and narrow-angled NF nozzles will provide a large impact force while generating relatively low flow rates.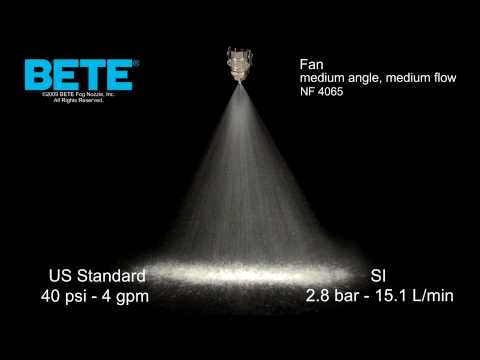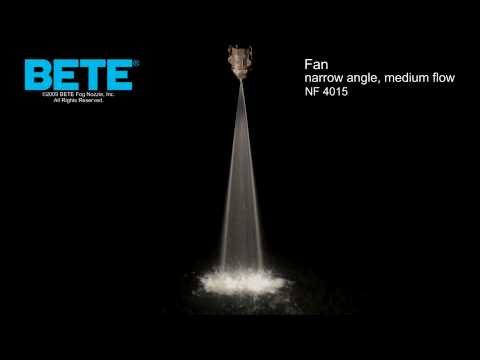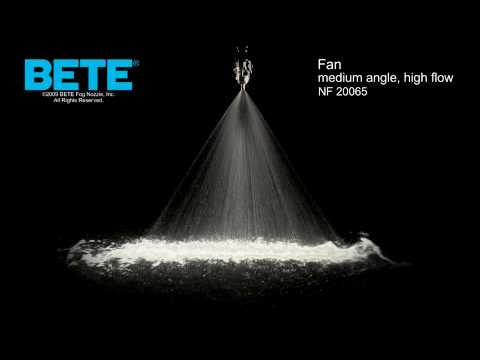 Fan Nozzle: BETE NF 20065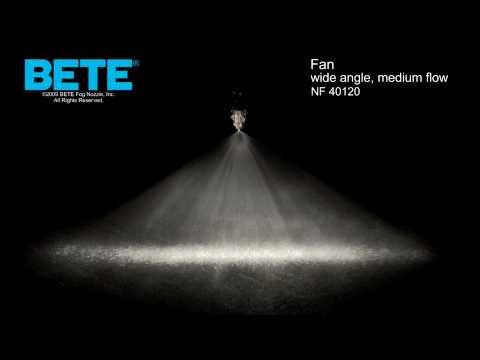 Fan Nozzle: BETE NF 40120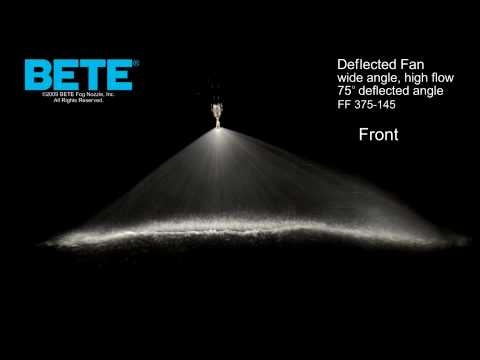 Deflected Fan Spray Nozzle: BETE FF 375-145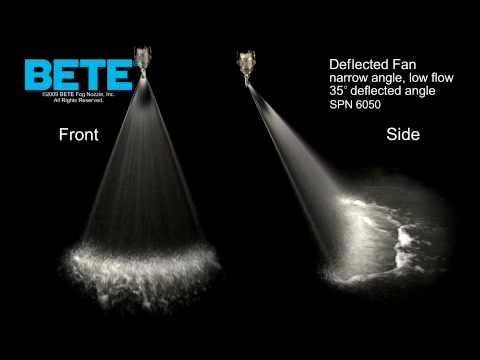 Deflected Fan Spray Nozzle: BETE SPN 6050
SUBSCRIBE TO OUR NEWSLETTER