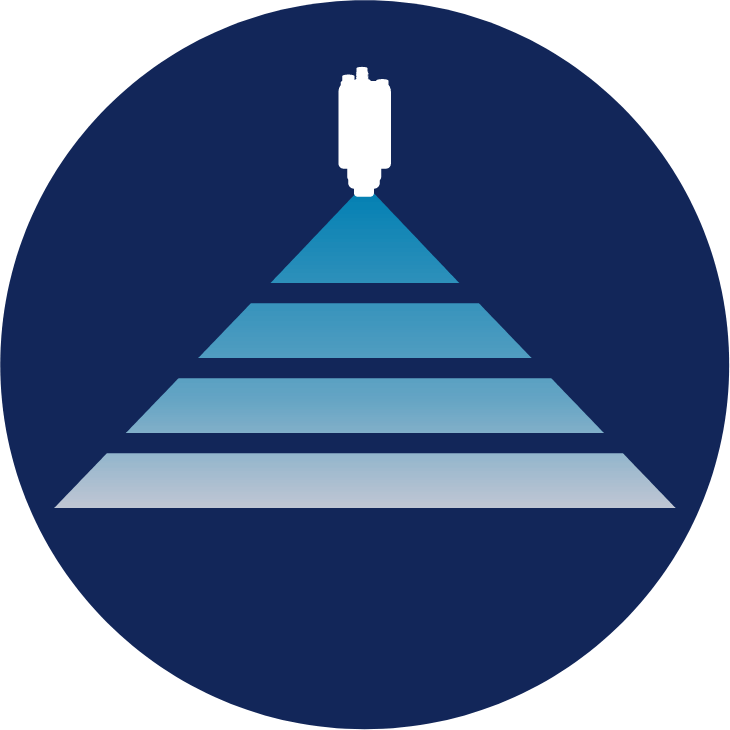 Precise intermittent spraying solutions for coating, lubricating, conveyor spraying, moistening, and more. Uniform and repeatable spray coverage improves product quality and reduces waste and overspray.
Configure Your Exact Automatic Spray Nozzles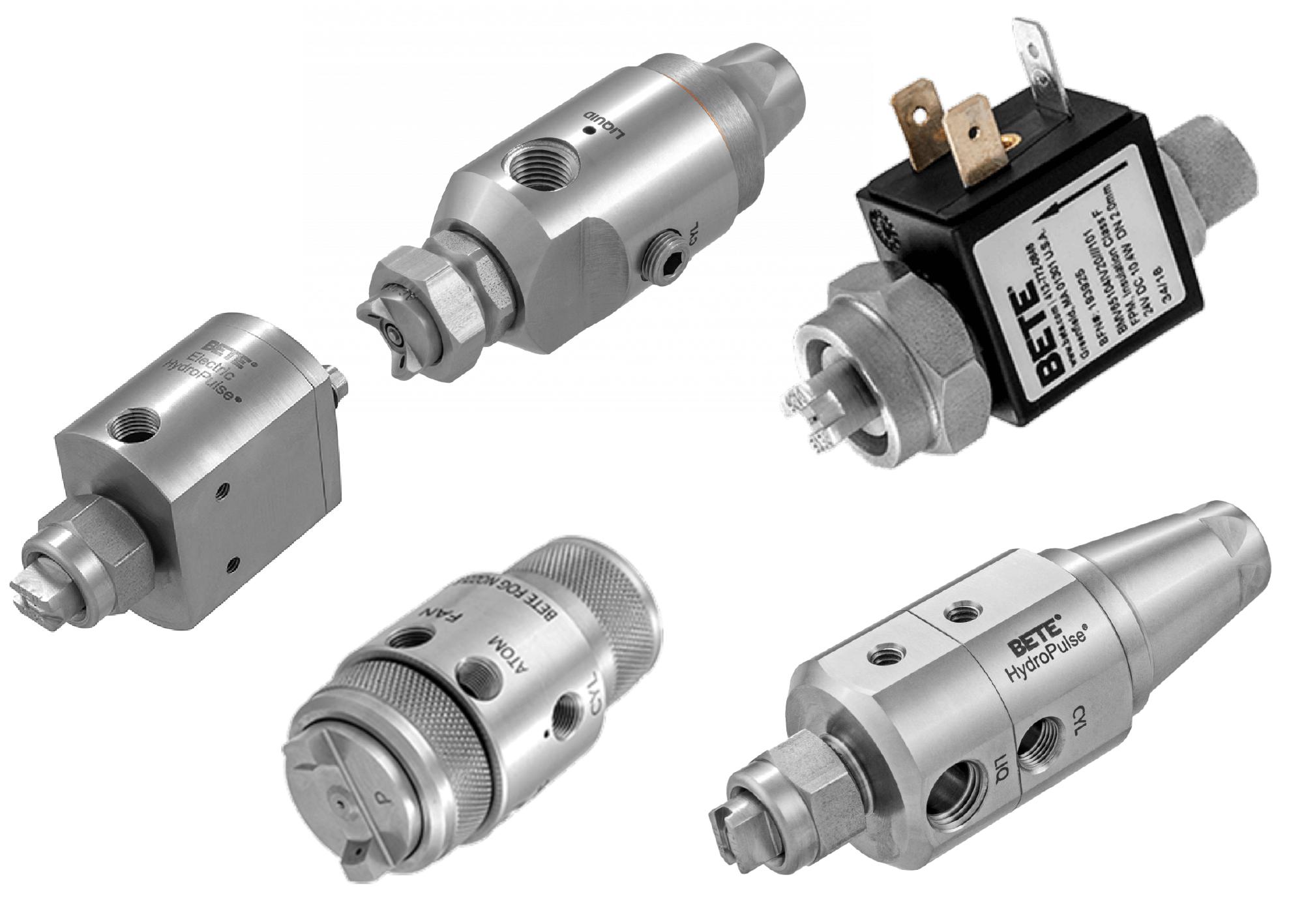 BETE HydroPulse® EHP - Food-Grade Automatic Nozzles
BETE's HydroPulse EHP automatic spray nozzles deliver precise intermittent spraying solutions for the food industry. The hygienic design is ideal for precisely applying flavorings, coatings, anti-microbial, and lubricants.
These electrically actuated automatic spray nozzles provide uniform and repeatable spray coverage reducing waste and overspray. Unlike twin-fluid nozzles, the EHP does not require a compressed air source.
Customers trust HydroPulse EHP automatic nozzles for reliable spray performance and product quality.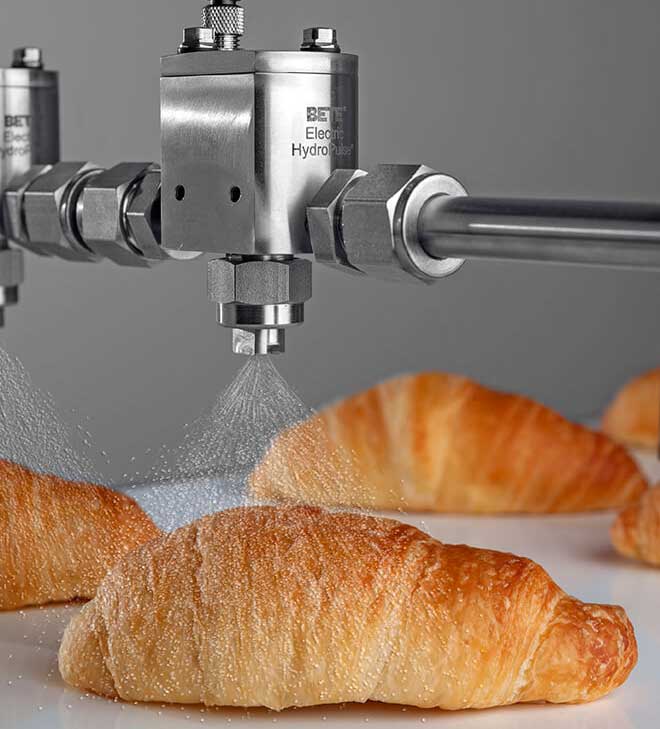 BETE FlexFlow™ Spray Control Systems - Optimize Spray Operations
BETE's FlexFlow™ Spray Systems ensure precision control and flexible automation for our Electric HydroPulse automatic spray nozzles. These plug-and-play controllers are a perfect solution for food processing applications where expensive spray media or ingredients are sprayed.
Uniform spray distribution
Control a wide range of flow rates
Operates from 12 to 20 nozzles
Reliable spray dosing and reduced waste
Reduce maintenance and downtime
UL/ULC & CE Approved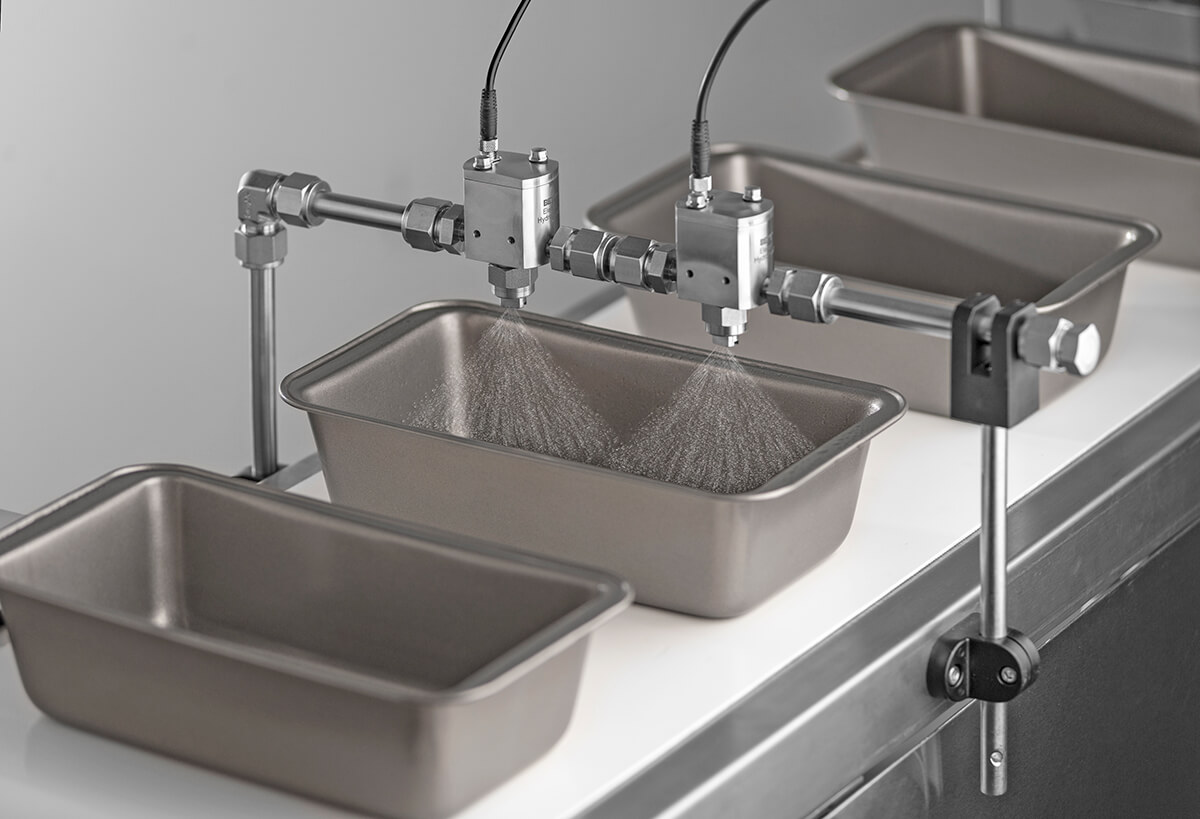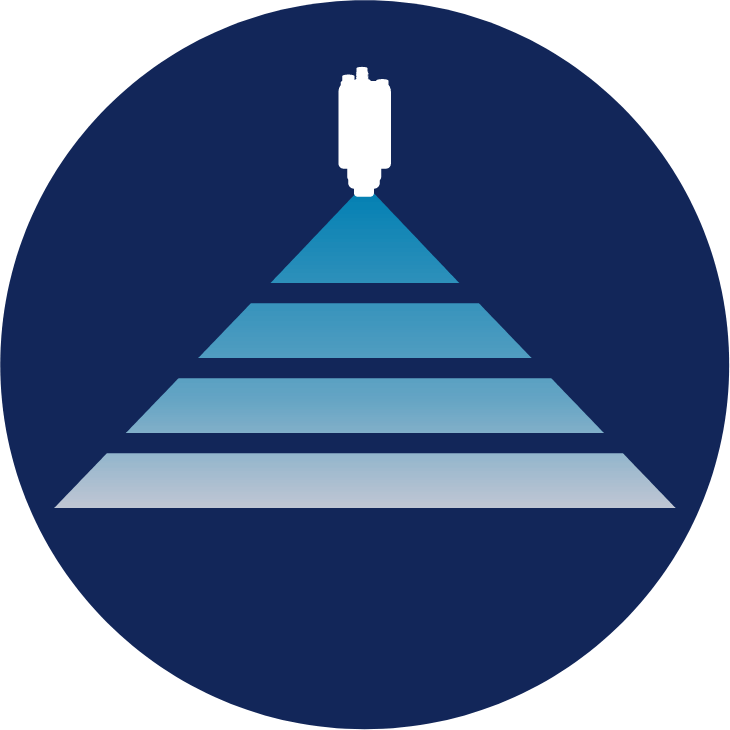 For Intermittent Spray Applications
Intermittent spraying solutions are ideal for precision coating, lubricating, and moistening applications in Food Processing, Building Materials Manufacturing, and any other industry looking to save resources and improve product quality. BETE nozzle designs and spray technology come in a range of pneumatic and electrically actuated automatic nozzles.  These nozzles offer precise dosing for various spray media, including air-atomizing options for operations that require finely atomized sprays.

Pulse Width Modulation (PWM)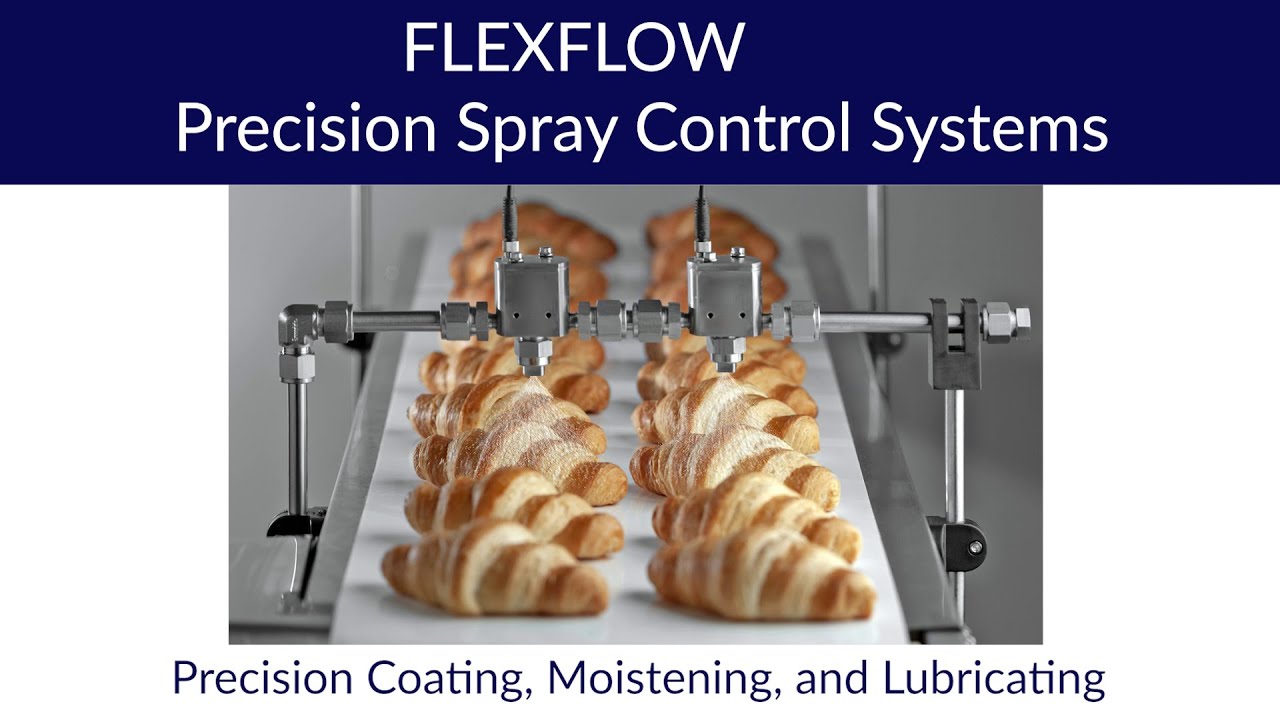 BETE's FlexFlow™ Precision Spray Control Systems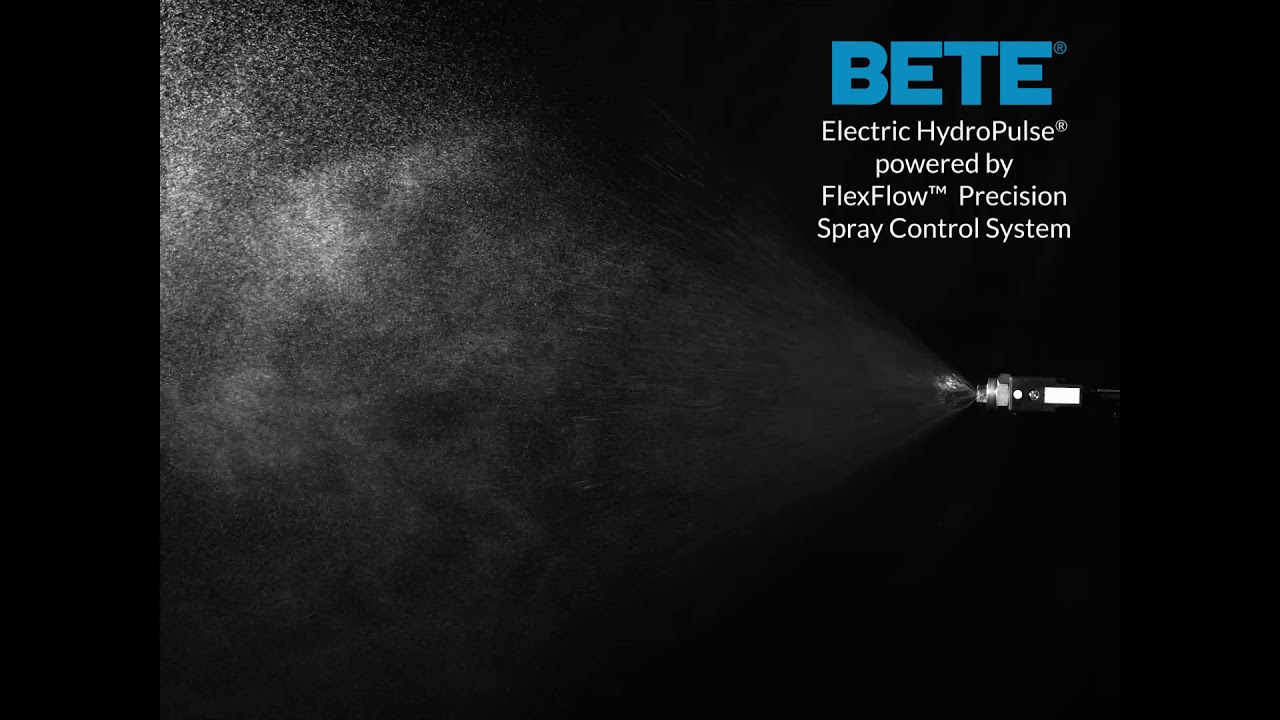 BETE Electric HydroPulse® Automatic Precision Spray Nozzles – Hi-Speed Video Spray Demonstration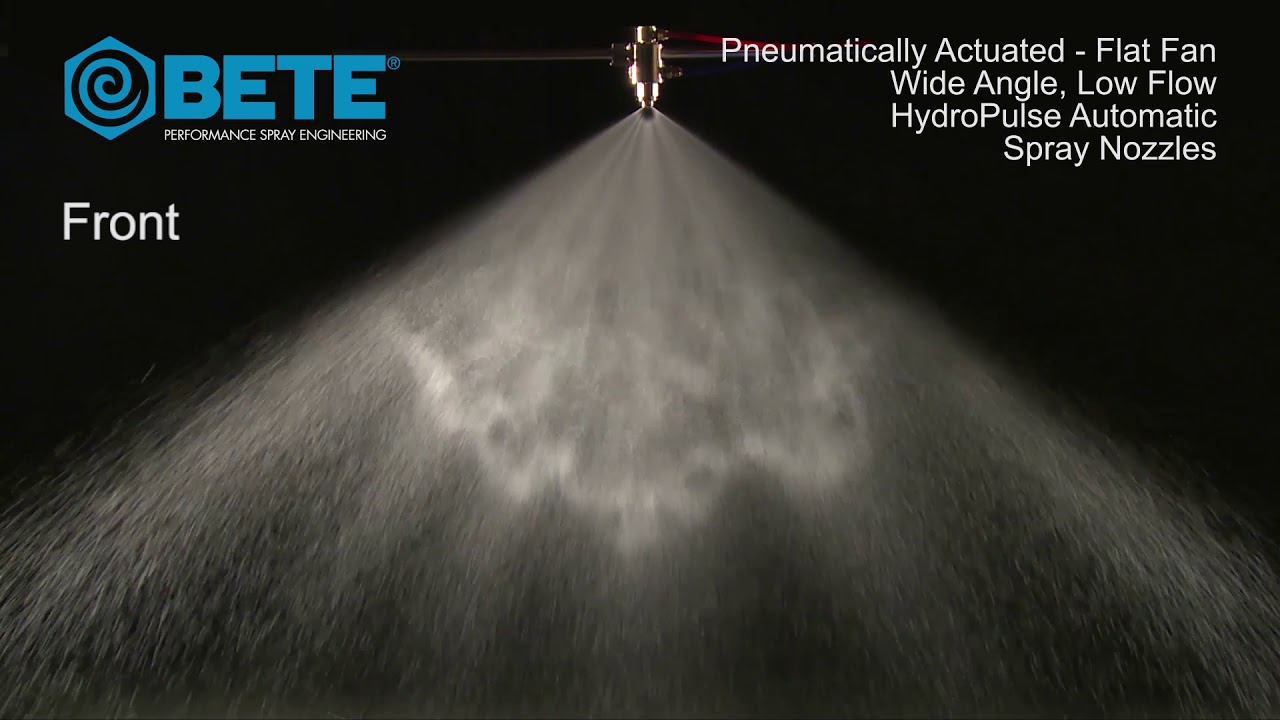 BETE HydroPulse Pneumatically Actuated Flat Fan Low Flow Wide Angle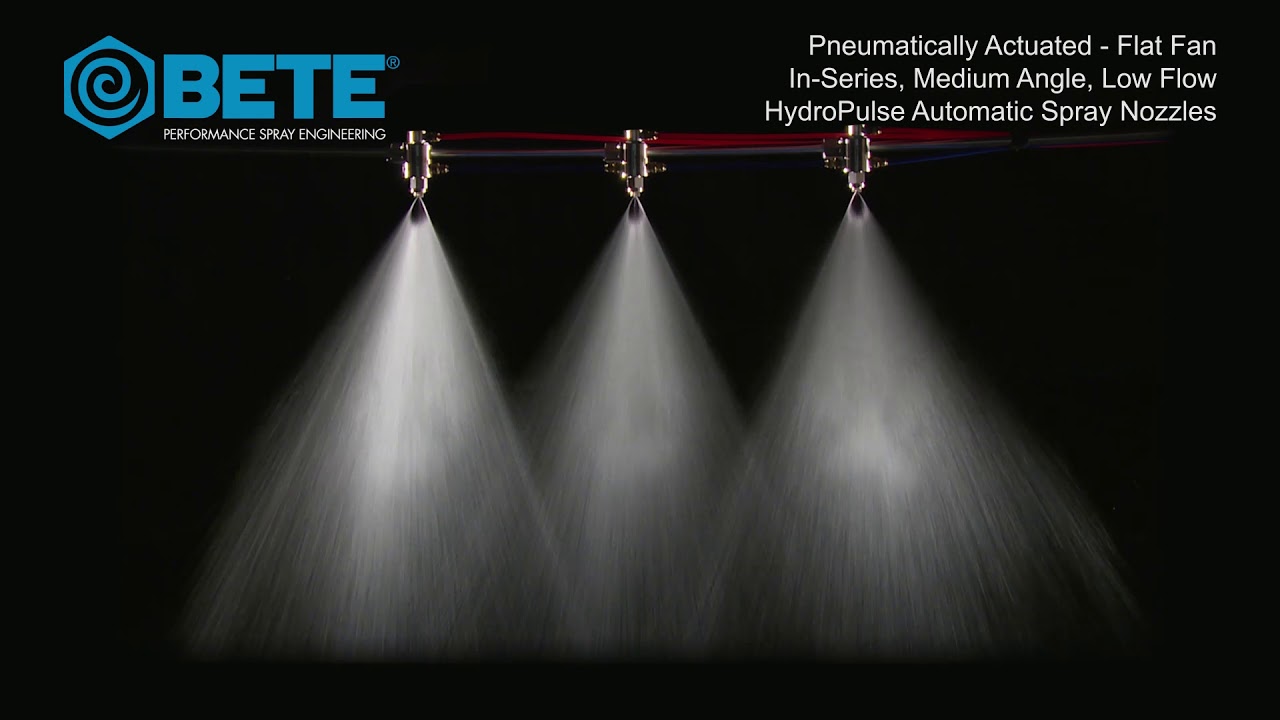 BETE HydroPulse Pneumatically Actuated Low Flow Flat Fan Spray Nozzles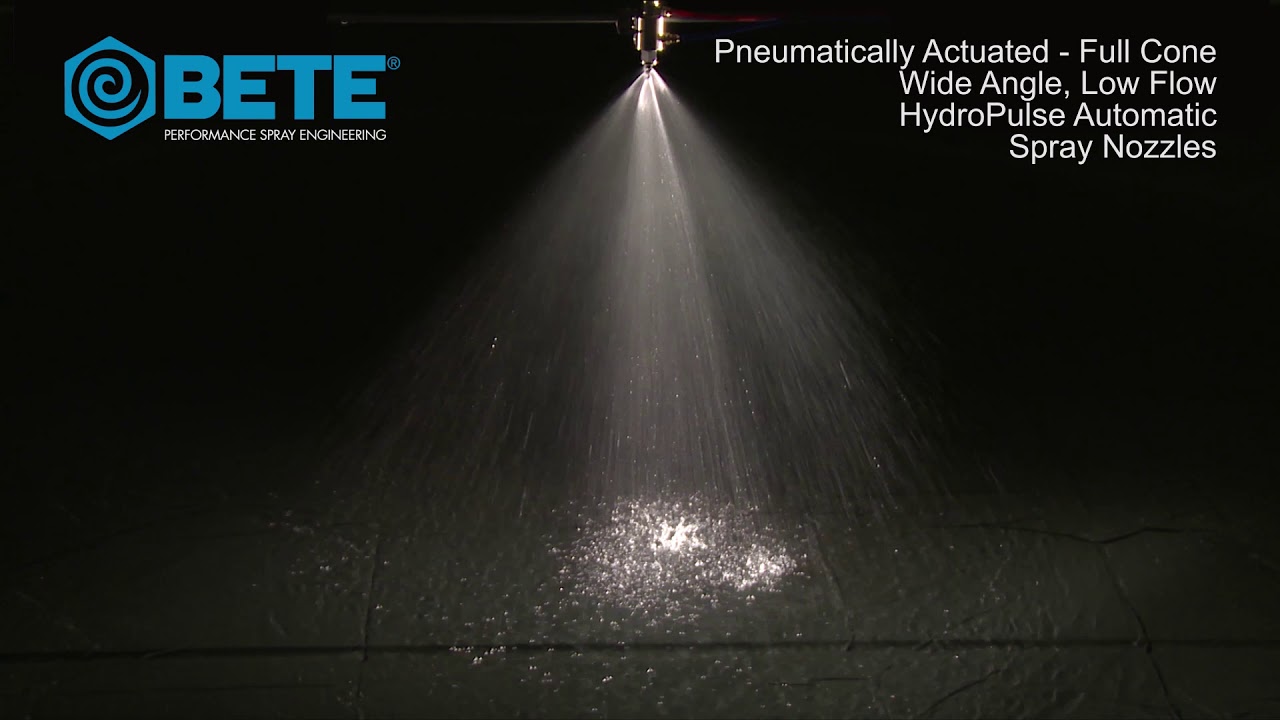 BETE HydroPulse Pneumatically Actuated Full Cone Low Flow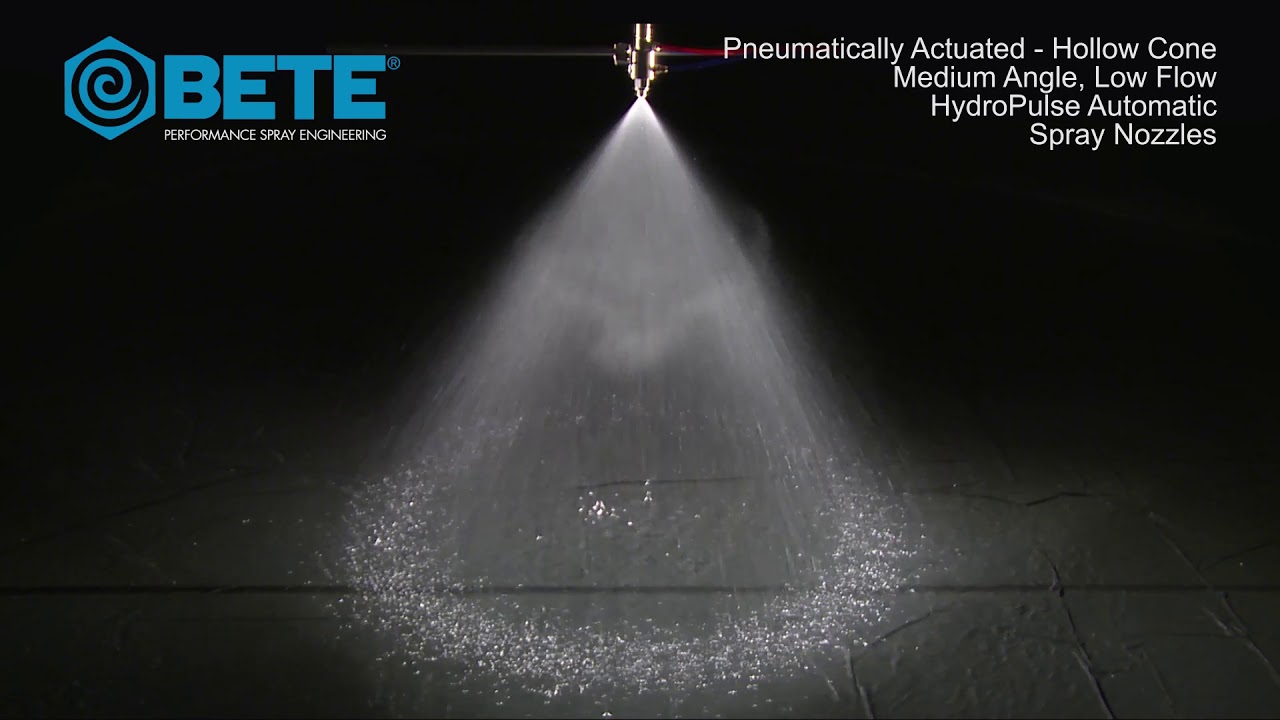 BETE HydroPulse Pneumatically Actuated Hollow Cone Low Flow
SUBSCRIBE TO OUR NEWSLETTER